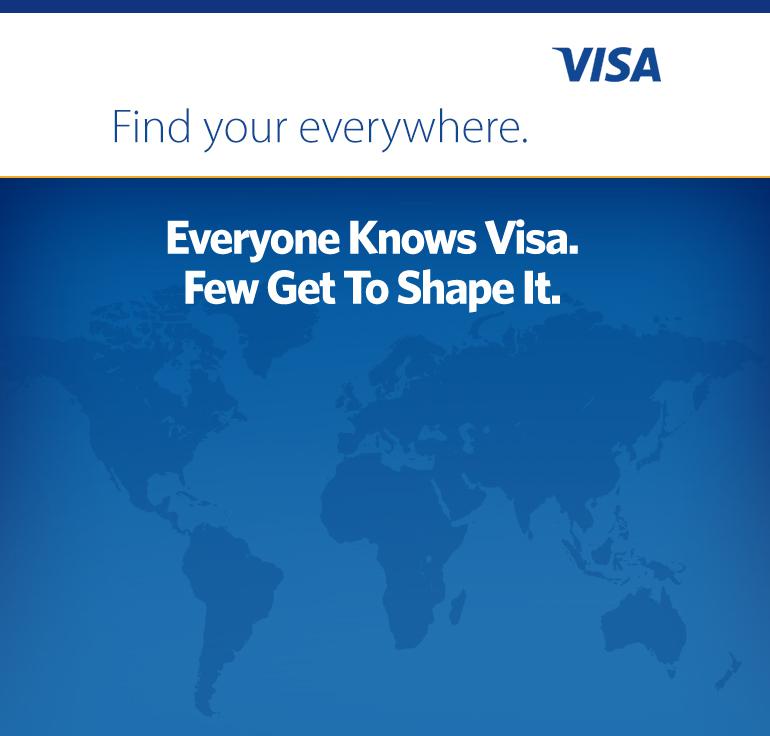 Business Development Leader, Acquirer Solutions LAC at Visa, Inc.
Miami, FL
Company Description
As the world's leader in digital payments technology, Visa's mission is to connect the world through the most creative, reliable and secure payment network - enabling individuals, businesses, and economies to thrive. Our advanced global processing network, VisaNet, provides secure and reliable payments around the world, and is capable of handling more than 65,000 transaction messages a second. The company's dedication to innovation drives the rapid growth of connected commerce on any device, and fuels the dream of a cashless future for everyone, everywhere. As the world moves from analog to digital, Visa is applying our brand, products, people, network and scale to reshape the future of commerce.
At Visa, your individuality fits right in. Working here gives you an opportunity to impact the world, invest in your career growth, and be part of an inclusive and diverse workplace. We are a global team of disruptors, trailblazers, innovators and risk-takers who are helping drive economic growth in even the most remote parts of the world, creatively moving the industry forward, and doing meaningful work that brings financial literacy and digital commerce to millions of unbanked and underserved consumers.
You'rean Individual.We'rethe team for you.Together, let's transform the way the world pays.
Job Description
The Business Developer Lead for Acquirer Solutions LAC is a proven leader and subject matter expert in Acquirer solutions. She / he will support and execute the way Visa adds value to acquirers in LAC.
She / he will be the key point of contact with local and global teams involved in developing products and solutions for acquirers and will add in depth regional knowledge to assure solutions developed fits to local conditions and client needs in the LAC region.
She / he will provide technical sales support for local Acquirer Sales teams, leading to the implementation of a meaningful and diverse portfolio of products and services to acquirers in LAC. These products and solutions include the use and adoption of digital payments, loyalty, processing, fraud & security and data analytics solutions. This portfolio may combine Visa & CyberSource products, solutions and capabilities, with those of external 3rd parties.
KEY RESPONSIBILITIES
Lead / Support solution deployment efforts that best address Acquirer clients customer needs.
Lead / Collaborate closely with Global & Regional Product Management teams to ensure the regionals requirements and characteristics are clearly understood and addressed in the development of products and solutions.
Lead / Support regional go to market plans for acquirer related solutions.
Have a deep understanding of the product and regulatory requirements within the region, so that Visa can successfully rollout or develop solutions in LAC countries.
Identify, develop and implement solutions to enable new acceptance and Visa processing opportunities, through new point of sale technologies and digital innovation.
Become a trusted advisor with clients by deeply understanding their business and aligning their needs to our solutions.
Create and manage partnerships to facilitate and accelerate the implementation of solutions.
Develop insights and recommendations into the opportunities and challenges of the LAC Payment Market, articulate them appropriately and work across teams to develop solutions and products, which address those opportunities in a profitable way

Qualifications


Basic Qualifications
Minimum of Bachelors degree or equivalent
Preferred Qualifications
+12 years of experience with a Bachelors Degree or
+7 years of experience with an Advanced Degree (e.g. Masters, MBA, JD, MD or PhD)
Business experience in Payments/ Consulting/ Partnership Management
Masters degree desired
Ability to implement strategic initiatives, policies and operational decisions for a major segment
Demonstrated record of accomplishment of planning, managing and concluding complex projects with exposure to innovation related projects
Ability to implement strategic initiatives, policies and operational decisions
Willingness to travel internationally and domestically
You will be part of a diverse cohort but you may share some key similarities
Self-starters, self-learners and independent thinkers who thrive on taking risks
Curious problem solvers with a solution-oriented mindset
Entrepreneurial and resourceful with the ability to handle numerous projects concurrently
Focused on providing excellent customer service
Full of intellectual horsepower, dedicated to continuously learning and growing
Analytical in nature
Excellent communication skills including executive presence.
Team oriented, collaborative, diplomatic, and agile
Holds self and others accountable for measurable high quality, timely and effective results
Additional Information
Essential Functions
We will also make sure you have the senior level support and access you need to be successful. You should expect to sit at the table during our Global Leadership Team meeting to learn from our executive team and present findings.
Physical Requirements:
This position will be performed in an office setting.The position will require the incumbent to sit and stand at a desk, communicate in person and by telephone, frequently operate standard office equipment, such as telephones and computers, reach with hands and arms, and bend or lift up to 25 pounds.
Visa will consider for employment qualified applicants with criminal histories in a manner consistent with EEOC guidelines and applicable local law.