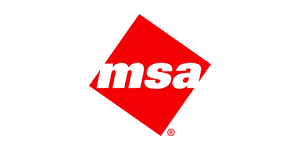 Business Development Manager/Engagement Manager (Health Care Anonymous Patient Level Data) at Management Science Associates
East Liberty, PA 15206
Overview:  Management Science Associates, Inc. (MSA) is a diversified information management company that for over half a century has given market leaders the competitive edge in data management, analytics and security.  We currently have an exciting and challenging opportunity for a business development/sales professional with a background in identifying and building business within the health care data management domain.
MSA's Life Sciences Division provides health care data, software and service solutions to hospitals, pharmaceutical companies, research organizations and other companies dealing with complex health care challenges.
This position requires prior experience and demonstrated ability to sell health care data management solutions and products.  The successful candidate will have excellent business development and communication skills, experience selling anonymized patient level data solutions, and the motivation to achieve results in a fast-paced environment. 
Responsibilities
Understand, configure, position, and sell health care data management solutions and products
Focus on business development, including finding new target markets/segments and programs for new and incremental business
Develop, execute and maintain strategic and tactical sales process, plans and materials
Deliver consultative sales that illustrates expert knowledge
Produce solution overview proposals, and respond to RFPs
Identify and manage trade shows and other venues to grow brand recognition and expand pipeline
Identify and help develop new or related products and solutions which draw upon core competencies of data, data security, data de-identification, data management, and data analysis
Responsible for identifying, developing and closing incremental business
Four-year degree in Business, Computer Science, Engineering, Health Care, Health Informatics, or related discipline; MBA or related MS degree may substitute for two years of experience
Minimum five years of business development experience with health care data, analytics, and data management solutions, preferably utilizing anonymous patient data
Demonstrated communication and business development skills with the ability to translate & converse about technical and analytical issues to technical & non-technical prospects
Ability to prepare and deliver formal presentations and written documents of the highest quality under tight deadlines
Ability to develop, gain support for, execute and expand revenue-producing sales efforts
Ability to anticipate and help clients articulate their own business needs and translate into sales opportunities
$71,660.00 - $114,342.00 /year
Business Development Manager
What is this?