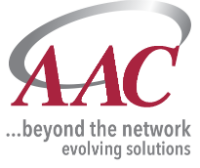 Business Development Manager at AAC Inc.
Vienna, VA 22182
AAC, a Federal IT Service provider headquartered in Tysons Corner, VA, is recruiting for a Business Development Manager for cradle-to-grave business development support to include development, generation and closure of new business opportunities within the Federal Government IT market (Civilian and DoD). Primary responsibilities include seeking and acquiring new opportunities, supporting bid and proposal efforts, developing, coordinating and implementing marketing plans and activities designed to maintain and increase existing business, and managing an opportunity pipeline.
The selected individual will be held accountable for identification, qualification and capture of business development opportunities as well as the generation of qualified pipeline growth necessary to meet or exceed the company's forecast and plan. In addition, this individual will plan and recommend business development and marketing strategies to achieve maximum customer and market penetration and to drive tactical and strategic growth.
The position requires the individual to effectively perform and manage the following functions:
Responsible for the identification, evaluation, cultivation and capture of new business in federal IT market.
Seek out, evaluate and interpret RFIs, RFPs, RFQs, etc. to determine customer requirements and to develop winning strategies.
Support proposal development process and aid in developing winning proposal strategies that speaks to the client's needs, concerns and objectives.
Build a business development pipeline and generate new revenue by identifying, qualifying, and capturing new awards.
Identify, introduce and coordinate teaming partner opportunities and relationships.
Identify potential clients and the decision makers within the client organization.
Attend conferences, meetings, trade shows and industry events.
Develop and deliver presentations and participate in business development meetings with government customers and industry partners.
Coordinate with internal and external communities of interest
Research and build relationships with new clients.
AAC offers very competitive salaries, a strong commission/bonus plan, and excellent benefits package. Telework is available for this position.
Exceptional communication skills (verbal, written and presentation)
Strong negotiation skills
Ability to think strategically about business development and create multiple options for winning business
Strong computer skills (Microsoft Office, Office 365, Salesforce)
Strong project management skills
Ability to acquire business intelligence from multiple sources
Technical knowledge of IT operations, cloud, cyber, and/or DevOps
Minimum 15 years of Federal IT business development
Secret clearance (preferred)
Shipley Capture, Business Development and Proposal process knowledge
Proven results of winning new Federal IT business within last 2 years