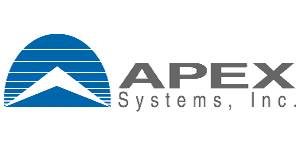 Business Documentation Specialist at Apex Systems
Irving, TX
Job Description
Job #:
 1025896
Apex Systems is actively sourcing for a Business Documentation Specialist in Irving, TX to support one of our top telecom clients. If you are actively looking for new opportunities and would like to learn more, please contact Kaitlin Westbrook at
804-545-7731 or 
kwestbrook@apexsystems.com
Job Title:
Business Documentation Specialist - I
Location: 
Irving, Texas 75038
Contract Length:
12 month initial contract, with the possibility of extending.
Job Description: 
Working with Engineers to capture fiber network inventory from paper/electronic records into our client's ArcGIS based database.
Provides GIS (Geographic Information Systems) analysis and services to all departments.
Performing data integrity analysis on records in GIS database.
Gather, analyze, and integrate spatial data from staff and determine how best the information can be displayed using GIS.
Prepares custom maps and diagrams from GIS data.
Meet with users to define data needs, project requirements, required outputs, or to develop applications.
Conduct Research to locate and obtain existing databases.
Perform complex drafting duties and assignments of limited scope.
Analyze spatial data for geographic statistics to incorporate into documents and reports.
Design and update database, applying additional knowledge of spatial feature representations.
Compile geographic data from a variety of sources including censuses, field observation, satellite imagery, aerial photographs, and existing maps.
Research various websites for GIS data applicable to each project.
Analyze geographic relationships among varying types of data.
Prepare metadata and other documentation.
Move, copy, delete, and add files, drawings, and maps to output reports in hard copy or electronic transfer.
Convert electronic files to PDF and upload to File Management Database.
Solves problems of somewhat complex nature and assists less-experienced employees with solving problems and resolving issues.
Desired Skills
:
Working knowledge/proficiency/experience with ArcGIS feature creation/query tools.
The ability to convey GIS/spatial information to non-GIS/technical people.
Capable of reading/interpreting fiber construction as-builds and fiber splicing cut sheets or schematics.
Ability to read and interpret underground and aerial telecom facilities records on maps and fielding notes.
Experience with capturing features and attributes from documentation in GIS application.
Experience with GIS data verification to confirm accuracy and adherence to validation rules. 
Ability to pay close attention to detail and make sound decisions using information at hand.
Able to work independently within organizational practices and guidelines.
Strong Verbal and Written communication skills.
EDUCATION/CERTIFICATIONS:
High School degree is required.
4+ years' job-related experience or degree/certification in related field. 
Associates degree or Certificate in AutoCAD or MicroStation.
Associates degree or ESRI Technical Certification.
General Computer Skills - Proficiency with Microsoft Office suite of applications (Outlook, Excel, Word, Visio), Google Earth and Adobe Pro.
EEO Employer
Apex Systems is an equal opportunity employer. We do not discriminate or allow discrimination on the basis of race, color, religion, creed, sex (including pregnancy, childbirth, breastfeeding, or related medical conditions), age, sexual orientation, gender identity, national origin, ancestry, citizenship, genetic information, registered domestic partner status, marital status, disability, status as a crime victim, protected veteran status, political affiliation, union membership, or any other characteristic protected by law. Apex will consider qualified applicants with criminal histories in a manner consistent with the requirements of applicable law. If you have visited our website in search of information on employment opportunities or to apply for a position, and you require an accommodation in using our website for a search or application, please contact our Employee Services Department at 844-463-6178.