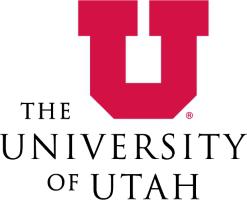 Business Intelligence Analyst (PRN24585B) at University of Utah
Salt Lake City, UT 84111
Career growth opportunity in the growing Health Care Information field for degreed individual with 2 to 4+ years' experience. This position is responsible for querying data, performing comprehensive analysis, and communicating and/or visualizing data for end user consumption. Utilize Business Intelligence tools to provide strategic financial analysis to internal and external customers; coordinate program and operations research and analysis; and providing successful planning, administration and execution of a specific program(s).
Consider joining our team – the University of Utah is one of the top employers in the State and our benefit package is exceptional!
University of Utah Job ID# PRN24585B - 00209 - Univ Medical Billing - Oper
COMPENSATION: $75,000 - $79,000
WORK SCHEDULE: Full Time
RESPONSIBILITIES:
Provides analysis gathered from SQLqueries, related to business operations, productivity, performance, planning, work methods and procedures.
Proactively provides analysis of revenue cycle and operations. Provides feedback for strategic planning and business improvement.
Utilize Business Intelligence tools to identify trends and possible outliers.
Design forms, tables, graphs and charts to summarize gathered information.
Prepare for and attend meetings with internal and external stakeholders to assist with understanding data to improve business outcomes.
Conducts productivity analyses and surveys to improve systems and identify redundant processes.
Analyzes new program plans, goals and objectives.
Assists in the preparation and evaluation of special projects.
Determines statistical methods used to analyze data.
Participation in team projects to maximize efficiency and effectiveness of the team through new technologies and tools.
Meets productivity and accuracy expectations of the position.
May provide training or guidance to staff.
Other duties as assigned
This job description is not designed to contain or be interpreted as a comprehensive inventory of all duties, responsibilities and qualifications required of employees assigned to the job.
Work Environment and Level of Frequency typically required
Nearly Continuously: Office environment.
Physical Requirements and Level of Frequency that may be required
Nearly Continuously: Sitting, hearing, listening, talking.
Often: Repetitive hand motion (such as typing), walking.
Seldom: Bending, reaching overhead.
QUALIFICATIONS:
Requires a bachelor's degree in related area (2 years related work experience may be substituted for 1 year of education). Two to four years of experience in the field or in a related area. Familiar with standard concepts, practices, and procedures within a particular field.
Applicants must demonstrate the potential ability to perform the essential functions of the job as outlined in the position description.
PREFERENCES:
A Bachelor's degree in analytics, data science, statistics or related field and 2-4 years of experience in healthcare.
A Master's degree in a related field.
Experience with Tableau, R, Python, and/or SQL.
TO APPLY, VISIT:
http://utah.peopleadmin.com/postings/108729
EQUAL EMPLOYMENT OPPORTUNITY
The University of Utah is an Affirmative Action/Equal Opportunity employer. Upon request, reasonable accommodations in the application process will be provided to individuals with disabilities. Please contact the Office of Equal Opportunity and Affirmative Action, 201 S. Presidents Cr., Rm 135, (801) 581-8365 (V/TDD), for further information or to request an accommodation. The University of Utah is committed to diversity in its workforce. Women and minorities are encouraged to apply.
75,000.00 - 79,000.00 /year