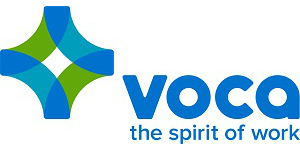 Business Intelligence Developer at Voca
Grand Rapids, MI
Voca Technology has immediate openings available for Business Intelligence Developer professionals in Grand Rapids, MI! If you are interested, please forward your resume to Ashley Felten at aapplen@myvoca.com and call her at 952.303.8116. Thanks!
Voca connects professionals in Finance with fantastic companies nationwide. Our goal is full partnership with our employees, providing the tools, guidance, and opportunities to help reach their individual goals. Voca provides benefits including insurance, 401k, and dedicated support!
Assignment details are provided below, we're very excited to hear from you!
Assignment Details 
Job Description
Our Company pays claims to Medicaid members on medical, dental and pharmacy claims. We are required to submit encounter data to the State, so they can calculate various rates in order to reimburse us. Dental and Pharmacy encounters are managed by vendors. They send us their files and we, in-turn, submit to the State's system. All these processes are automated. Medical encounter data is extracted and managed by our internal system. Medical files then convert to EDI x12 format based on the State's Companion Guide before submission and manage by EDI team. In addition, MDHHS continuously sends us specific edits that need to apply to encounter data.

We need a contractor to review/analyze/modify our current medical file extraction logic and EDI x12 logic to ensure that it's in compliance with the State's Companion guide. The candidate also translates new edits into business rules and implements changes in the development or test server before submitting request to put into production. Any returned encounters from the State, this candidate need to analyze the root cause to resolve or provide solutions to other teams. Other responsibilities may include analysis and reporting and assist other business analysts within the greater team.

Position Summary:

• This position includes analysis of business needs, documenting requirements, and
revising existing system logic issues as necessary.
• Gathers business requirements, translating that information into detailed technical
specifications from which programs will be written or configured, and validating that
align with the business needs.
• This position would monitor all incoming and outgoing encounters with the State of
Michigan to ensure accuracy and troubleshoot any failures or others issues.
• Write query/logic for standard or ad-hoc reporting and managing Tableau's data
source.
• Data reporting to support accreditation and compliance requirements
• Assists and advises less-experienced Business Analysts.
• Other responsibilities may include deep troubleshooting and issue analysis, as well
testing any service tickets to production team.
Qualifications:
Education - Bachelor's Degree in related field
Experience – 8+ years of experience typically gained through skills/knowledge/abilities in developing and supporting applications, and or system development lifecycle including coding, testing, and implementation

Required Skills:
• EDI X12
• SQL expert with PL/SQL experience
• ETL Tools – Informatica, SSIS, etc (Informatica highly preferred, will entertain other
ETL tools)
• Excel – Intermediate to Advance
• Ability to Develop and Design end to end processes
• Tableau or Business Objects
• Attention to detail
• Excellent analytical and reporting skills
• Excellent Communication - need to be able to explain their reports
• Work well in a team environment and flexible on schedule

Preferred:
• File Transfer Protocols (FTP)
• Healthcare or Health Insurer Experience
• Claims Experience
Benefits
Partnering with Voca comes with a number of benefits including:
Dedicated Recruiter
Insurance
401k
Competitive, Flexible Pay Packages

Voca: The Spirit of Work
IND-AA
Ashley Applen