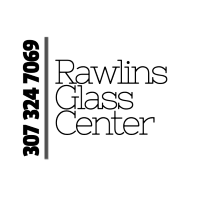 Business Manager at Rawlins Glass Center
RAWLINS, WY 82301
Looking for a Business Manager/Partner to join my glass sales and installation business, Rawlins Glass Center. This business is in the first few years, and has done very well since I got it organised and got good employees going. It has 4 full time employees, including me, and 1-3 part time employees depending on the time of year. It consumes most of my time with coordination of jobs, training employees, and filling in doing jobs wherever the gaps pop up. I would be willing to share some profits and step back some from the glass shop if the right business manager were to join me in helping me with my goals.

Responsibilities
1. Running Rawlins Glass Center as if he were the owner: (this will be the main thing for the next few
years)
- Supporting Employees: as best as possible to have the job of a lifetime!
- Coordination: day to day coordination of jobs and employees.
- Never be satisfied: Over-seeing that the business is growing and that employees are always
being trained and cross trained.
- Push Profitability: testing new concepts and ideas for profitability.
- Jumping In:...example: the day is scheduled full of work and all employees are assigned
work but a semi truck traveling through the area needs an expensive door glass
replaced...Business Manager might not be super familiar with this but would try to get the door
glass in and reschedule paperwork for a later time. Additional Example: Keeping connected
with enough people in the general work force to be able to bring on a temporary hire for a few
days to help with a big job in the middle of a busy summer.

2. General Project Assistance:
- Rentals: Assistance with rentals and remodels. Mainly coordination...but occasionally mowing
a lawn if everyone is busy, or doing a monthly inspection, or using some personal skill to help
with accomplishing that.
- New Businesses: Assistance with new businesses... like the web-site autoglasscourses.com.
Example: It's possible we need a series of training videos filmed in the garage at the shop and
the project manager would be able direct the filming of various simple videos.
- Personal Business: Assistance with personal projects.

3. Freeing up time: Anything that can be done to help me free up my time

Qualifications:
-They need at least 1 years experience installing residential windows
-They need to have started their own business at some point in the past doing some type of construction type finish work. Examples: Painting, Plumbing, Electrical, Drywall, Trim, Doors, Siding, Roofing Etc.
-They need to have sales experience.
-They need to have management experience.
-They must be high energy/fast paced.
20.00 - 27.00 /hour
Benefits, profit sharing, and flexible schedule