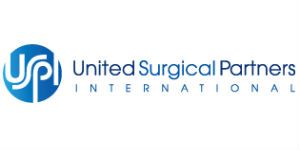 Business Office Specialist at United Surgical Partners International
Atlanta, GA
Business OfficeSpecialist

We are looking for anIntegrated Business Officeprofessional who can interact well with patients, patient's families, doctors, fellow employees and vendors. This is a fast paced environment that is driven to reach the highest quality and patient satisfaction outcomes in Georgia.
Our practice is searching foran exceptional candidateinthe task of abusiness office specialist. This is a great opportunity to be cross-trained in other related medical office administrative functions.Note that a substantialresponsibility of this position is dedicated to A/P duties to be discussed upon selection of appropriate candidate.Please note that ideal candidate must have both experience and proficiency in at least one of the required duties in their most recent employment. The duties of the inter-related, cross-function duties for which we require for this role follows below.
Position Requirements:



Minimum 1-2 years of hospital or medical office experience required.
Ability to use time wisely in preparing work area to meet high-paced demand.
Show a genuine desire to work and improve the center as a whole.
Must be detail oriented.
Must be able to communicate verbally and non-verbally in a professional manner.
Must be able to adhere toASCfinancial and admitting policies.
Ability to promote positive relationships with patients and staff.
Must know insurance verification and collection processes.
Must have problem solving and decision making skills.
Professional appearance.
Must demonstrate excellent phone etiquette and exceptional customer service skills.
Candidate must posses experience in one or more of the following roles:
A medical office front desk receptionist performs a number of duties, including greeting and scheduling patients and visitors, bookkeeping, calling patients to remind them of appointments, handling billing, answering and routing calls, making transactions, and keeping paperwork organized.
Front Desk Receptionist Duties
Main Job Tasks and Responsibilities
Excellent verbal, written and interpersonal skills
Exceptional decision making ability, along with a sense of accountability for those decisions
Ability to manage sensitive candidate concerns in an empathetic and professional manner
Ability to accurately represent and embody our mission statement regarding patient care
Ability to work on a variety of tasks simultaneously while showing quality and quantitative output
Excellent organizational skills
Optimizes patients' satisfaction, provider time, and treatment room utilization by scheduling appointments in person or by telephone
Maintains patient accounts by obtaining, recording, and updating personal and financial information
Comforts patients by anticipating patients' anxieties; answering patients' questions; maintaining the reception area.
Insurance verification and ability to explain patient liability
PC skills in a Windows based environment (including MS Office Excel, Word)
Current or prior experience in medical health care will be shown preference
An accounts payable administrator or clerk is generally responsible for processing invoices and issuing payments. A number of related tasks are included in this function. This is a position that averaging 16hrs a week managing. The right candidate will be flexible enough to be cross-trained in front office duties as well. An ideal candidate will reflect a strong work ethic, attention to detail, be both personable and courteous..
Accounts Payable Specialist Duties
Main Job Tasks and Responsibilities
Review and verify invoices and check requests
Sort, code and match invoices
Set invoices up for payment
Enter and upload invoices into system
Track expenses and process expense reports
Prepare and process electronic transfers and payments
Prepare and perform check runs
Post transactions to journals, ledgers and other records
Reconcile accounts payable transactions
Prepare analysis of accounts
Monitor accounts to ensure payments are timely and accurate
Research and resolve invoice discrepancies and issues
Maintain vendor files
Correspond with vendors and respond to inquiries
Produce monthly reports
Assist with month end closing
Provide supporting documentation for audit
Identify proper allocation of payments to be made .
Handle cash application of client payments when needed.
Retrieve electronic payments information via online banking system.
Communicate with Partners, staff and clients regarding payment allocations. Perform light collections duties for specific patient accounts.
Prepare A/P statements upon request.
Create A/P daily cash reports
Handle special projects and assist where needed.
Perform client invoice adjustments when appropriate.
Task-oriented personality and ability to communicate effectively and work with internal departments and external departments in order to process timely payments.
Business Office Duties
Main Job Tasks and Responsibilities
Back office is the support office of every organization. Back office provides support to the management of the organization in performing their key responsibilities. It provides documentation and technical support that simplify the work of those employees handling the front office. Every organization is required to coordinate with their patients, associates and staff and vendors in order to transact business. They are representatives of the organization. The work of the front office employees is supported by the back office employees. They may not always face the patients directly but handle functions as required by the front office in order to support our commitment to patient service excellence. They act like the backbone of the organization.
Assist and support administrative and nursing staff in their day to day operations.
Assist and coordinate with other related departments.
Conduct collections functions as needed.
Prepare and reconcile patient balances.
Correct discrepancies in patient account balance.
As a medical payment poster, you handle medical coding and payment posting for a medical practice. Your job duties include posting payments both electronically and manually, maintaining accurate medical billing records, and documenting revenue from patient payments and insurance reimbursement.
Medical records building and billing will also select responsibilities associated with this role.