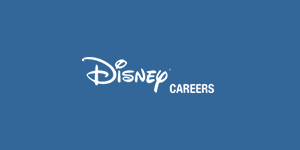 Business Operations, Program Manager (Security) at Walt Disney Company
Seattle, WA
Job Summary:
At Disney, we're storytellers. We make the impossible, possible. The Walt Disney Company is a world-class entertainment and technological leader. Walt's passion was to continuously envision new ways to move audiences around the world—a passion that remains our touchstone in an enterprise that stretches from theme parks, resorts and a cruise line to sports, news, movies and a variety of other businesses. Uniting each endeavor is a commitment to creating and delivering unforgettable experiences — and we're constantly looking for new ways to enhance and protect these exciting experiences.

The Program Manager, Security Program Administration will work closely with GIS leadership to execute all aspects of the Program Office with emphasis on advancing GIS portfolio and financial management processes to drive more efficiency and closer alignment with security risk reduction objectives. He or she will work closely with Finance partners and other stakeholders both internal and external to GIS to monitor, track, analyze, and report the health and performance of the GIS portfolio.
Responsibilities:
Understanding the GIS strategic priorities and maturing the metrics used to demonstrate the program's progress against those priorities
Reviewing the portfolio from both a financial management and risk reduction lens to ensure all work meets the stated GIS strategic priorities
Advancing program reporting to enhance understanding of each project's risk reduction targets (strategic priorities) and progress towards achieving those targets
Acting as the primary liaison between finance and GIS budget owners to ensure adherence to all financial processes and goals; managing oversight of the GIS portfolio from a financial management perspective
Building trusted and effective relationships with project managers to ensure they are equipped to deliver projects on-time on-budget, on-benefit and on-quality; providing training and mentoring as needed, particularly w/re: financial management
Continuously improving the program administration function by integrating optimal ways of planning, monitoring, and reporting on initiative completion and risk reduction performance; includes re-engineering scorecards and dashboards to better integrate existing reports from other GIS functional areas to provide a better view of program maturity progress
Basic Qualifications:
Portfolio/Program Management experience with emphasis on information security: At least 2 years managing projects/programs RECENTLY as part of an information security team or similar function
Basic understanding of information security risk management principles
Demonstrated intermediate financial experience (budget planning, analysis, reporting)
Experience training peers in new processes or tools
Experience documenting processes; creating workflows
Experience synthesizing information from multiple sources and ensuring effective and proactive communications to all stakeholders
Strong communication skills
Experience driving continuous improvement initiatives to increase the efficiency and effectiveness of existing processes
Information security
A high-level of proficiency is required with MS Office (especially Excel), SharePoint, PowerPoint
Accounting/Finance fundamentals
Exceptional verbal and written communication skills, with an ability to communicate and influence decision making with all levels in the organization (business, executive, technical)
Strong presentation skills, particularly the ability to tell a story with data and research
Proven analytical and quantitative skills; ability to use hard data and metrics to back up assumptions
Excellent problem-solving skills
Strong planning, scheduling, organization, and attention to detail
Experience collaborating and coordinating across teams and geographies in a matrix environment, achieving actionable results through others, plus the ability to build strong and sustainable relationships, and the capability to interact within all levels of the organization
At least 6 years professional experience
At least 3 years of finance/accounting experience
Preferred Qualifications:
At least 8 years professional experience
At least 5 years of finance/accounting experience
Database management
Data analytics
Experience presenting to large groups, including senior executives
Passion for the Disney brand
Experience building visuals such as bar charts, line graphs using Tableau
Proven experience managing multiple stakeholders which at times have competing priorities
Experience using tools such as SAP, CA PPM Clarity and ServiceNow for project portfolio management
PMP (Project Management Professional) certification
MBA or related graduate degree is a plus.
Required Education
4-year degree in a related field, such as information systems, business, accounting or appropriate work experience