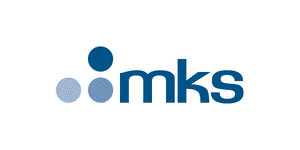 Business Process Analyst - Hyperion at MKS Instruments
Andover, MA
The Business Process Analyst will report to the Senior Business Process Analyst and will assist in maintaining the Oracle Hyperion Financial Management ("HFM") system and the Financial Data Quality Management, Enterprise Edition ("FDMEE") to support reporting and forecasting across all operations of the organization.
Major Responsibilities:
Support the Financial Reporting process by assisting to load and consolidate data/journals in HFM.
Build/maintain maps and logic in Hyperion FDMEE (Financial Data Quality Management, Enterprise Edition).
Development and maintenance of standard rules logic, forms, data grids.
Help develop reports (System reports as well as Adhoc reports in Hyperion) as needed.
Assist in updating metadata in Hyperion per approved requests.
Creating test plans, testing, validating and implementing system development and improvements to streamline standardize and automate Hyperion systems.
Assist in testing and applying patches as needed.
Assist with performing disaster recovery testing – includes documenting the process.
Set up new employees computers with HFM.
Maintain updated HFM training material and train employees accordingly.
Monitoring operational performance and access, performing governed enhancements including system upgrades as the business requires.
Ensuring reliability and accessibility of Hyperion application, respond and support user issues reported through help desk.
Troubleshooting and resolving Hyperion issues by investigating root cause and determining proper path to issue remediation
Supporting audit requirements and governance controls; ensure compliance.
Skill Requirements and Qualifications:
Bachelor's degree in Accounting, Finance or IT
5+ years of prior related experience
Experience in administration of Hyperion systems (HFM and FDMEE) required;
Prior experience with Oracle and SAP a plus.
Proficient in Microsoft Excel
Excellent written and verbal communication skills
Possesses strong analytical skills and understands the Corporate Finance requirements of a multinational company.
A commitment to continuous improvement and desire to grow in a professional and dynamic environment.
Must be highly organized and be able to meet tight deadlines; Self-directed but can work well as an effective team member in a high paced environment.