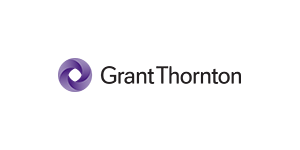 Business Risk Services - Attest Services IT Audit Sr. Associate at Grant Thornton
Arlington, VA
Business Risk Services - Attest Services IT Audit Sr. Associate(
Job Number:
 040172)
Description
Grant Thornton is collaborative, entrepreneurial and on the move. As part of a dynamic global organization of 47,000 people serving clients in more than 140 countries, we have the agility and focus it takes to be a leader. 
Business Risk Services – Attest Services IT Audit – Senior Associate
POSITION SUMMARY:
Grant Thornton's Advisory professionals are progressive thinkers who create, protect, and transform value today so that our clients have the opportunity to thrive and grow. Grant Thornton's Advisory practice creates holistic solutions delivered by innovative, curious professionals who bring technical depth and industry insight to our clients. The Business Risk Services (BRS) practice includes Risk Advisory Services, Attest Services, Forensic Advisory Services, and Data Analytics and protects value for our clients.
Attest Services IT Audit Senior Associates are responsible for delivering a full range of IT audit and attest services to our clients, as well as all phases of assigned projects and engagement management for multiple clients. The successful candidate will have overall responsibility for planning, direction, and completion of information systems audits and examination engagements. This includes the development and supervision of assigned staff members and assisting in client management and related practice development activities.
Essential Duties and Responsibilities:
Work with organizations to identify and manage business process and IT risks within their strategy execution model.
Assist clients in applying key frameworks including SOC 2, HITRUST, HIPAA, and NIST.
Execute assigned client engagements (SSAE examinations and IT audits) from start to completion, which includes the overall planning, execution, direction, and completion of engagements and managing the engagements to budget.
Manage the day-to-day aspects of engagements, including managing multiple work streams simultaneously and re-prioritizing tasks when unanticipated issues arise.
Supervise, train, and mentor assigned staff members and assess the performance of the staff members for their engagement reviews.
Evaluate and test client-related business process and IT controls and identify areas of risk for each.
Apply current knowledge of IT trends and systems processes to identify security and risk management issues, as well as other opportunities for overall process improvement.
Work with assigned team members and client personnel to plan engagement strategy, define objectives, and address technology-related controls risks and issues.
Maintain professionalism and rapport with the client. Proactively interact with key client management to manage expectations, help ensure client satisfaction, meet client deadlines, and resolve any problems.
Proactively interact with key client management to gather information, resolve problems, and make recommendations for business and process improvements.
Assist Grant Thornton Partners and senior management on applicable proposals and business development calls.
Maintain certification (CPA, CISA, CISSP, or CISM) and compliance with firm CPE requirements.
Other duties as assigned.
Qualifications
A Bachelor's degree in an Accounting or Information Technology-related field is required.
Dual experience in Accounting and Information Technology and Master's degrees are preferred.
Two to six (2-6) years of related work experience in IT audit within a similar consulting practice, a Big 4 firm, or a large CPA firm servicing cross-industry clients at a national level is required.
Information Security experience or information security training is required.
Other areas of expertise needed should include some of the following: access control software, security architecture and administration, Internet use/firewalls, network security awareness and enforcement, security policies and standards, operating systems (Windows, UNIX, AS400, Mainframe), and databases.
Ability to supervise staff members and lead multiple projects simultaneously is expected.
Exceptional client service and communication skills, with a demonstrated ability to develop and maintain outstanding client relationships, are expected.
Ability to manage multiple engagements and competing priorities in a rapidly growing, fast-paced, interactive, results-based team environment is required.
Ability to document testing in a highly detailed and exacting manner is expected.
Strong leadership, training, and mentoring skills, coupled with excellent verbal, written, and presentation skills are required.
Excellent analytical, organizational, and project management skills are required.
Excellent computer software skills, including proficiency in Microsoft Office Suite applications, are expected.
CPA, CISA, CISSP, or CISM license/certification.
Ability to work additional hours as needed and travel on a regular basis to clients is expected.
Additional Information:
Travel in this position can go as high as 60%.
Benefits:
Grant Thornton LLP promotes a nationally recognized culture of health and offers an extensive array of benefits to meet individual lifestyles. For a complete list of benefits please visit http://www.gt.com/.
Founded in Chicago in 1924, Grant Thornton LLP (Grant Thornton) is the U.S. member firm of Grant Thornton International Ltd, one of the world's leading organizations of independent audit, tax and advisory firms. Grant Thornton has revenue in excess of $1.7 billion and operates 59 offices across the United States with more than 590 partners and 8,500+ employees in the United States and at our Shared Services Center in Bangalore, India.
Grant Thornton works with a broad range of publicly and privately held companies, government agencies, financial institutions, and civic and religious organizations. Core industries served include consumer and industrial products, financial services, not-for-profit, private equity, and technology. Grant Thornton focuses on serving dynamic organizations that pursue growth holistically — whether through revenue improvement, leadership, mission fulfillment or innovation.
It is Grant Thornton's policy to promote equal employment opportunities. All personnel decisions, including, but not limited to, recruiting, hiring, training, promotion, compensation, benefits and termination, are made without regard to race, creed, color, religion, national origin, sex, age, marital status, sexual orientation, gender identity, citizenship status, veteran status, disability or any other characteristic protected by applicable federal, state or local law.
Primary Location
 - US-Virginia-Arlington
Work Locations
 - 
Metro DC - Arlington(957) 
1000 Wilson Blvd. 
 Arlington 22209