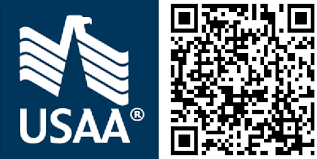 Business Strategy Analyst I (Cost to Serve) at USAA
San Antonio, TX
Purpose of Job
This position will be in a 100% remote work environment.
This position will support the P&C Service Performance team and will be primarily responsible for driving our strategic expense outlook, identifying initiatives to meet our plan, and shepherding those initiatives from concept to execution.
Uses quantitative and qualitative analysis to provide thought-leadership on evolving industry trends, market developments, USAA's strategic direction, regulatory environment, and macroeconomic trends for the business unit. Provides insights and information-based context for key stakeholders in the business unit to effectively manage, influence, and impact line of business strategy.
Job Requirements
About USAA
USAA knows what it means to serve. We facilitate the financial security of millions of U.S. military members and their families. This singular mission requires a dedication to innovative thinking at every level.
In each of the past five years, we've been a top-40 Fortune 100 Best Companies to Work For®, and we've ranked among Victory Media's Top 10 Military Friendly® Employers 13 years straight. We embrace a robust veteran workforce and encourage veterans and veteran spouses to apply.
USAA Careers - Award Winning Workplace (17 seconds)
USAA Careers – World Class Benefits (31 seconds)
JOB DUTIES
Collaborates with stakeholders to identify key business assumptions and hypotheses around line of business strategy.  Assists experienced Business Strategy Analysts and other subject matter experts with refining hypotheses and identifying business questions to explore further.

Develops the analytical framework and blueprint to answer business questions identified in the business portfolio, product, or member experience.

Collaborates with key stakeholders to evaluate and uncover strategic insights related to Profit & Loss performance including Product Strategy, Pricing, Marketing, Sales, Credit Risk, Distribution Channels, and Member Experience.

Leverages advanced data-driven problem-solving techniques to manipulate and interpret business data. Translates findings into insights for strategy management and execution.

Prepares materials that help communicate the significance of the strategic insights to senior leaders and other key stakeholders. May participate in key stakeholder meetings.
Minimum Requirements
Bachelor's Degree in Business, Science, Finance, Economics or related discipline OR 4 additional years of related experience beyond the minimum required may be substituted in lieu of a degree.
4 or more years of experience in data/analytics, strategy consulting, or related business experience, OR Master's Degree and 2 or more years of experience in data/analytics, strategy consulting, or related business experience
Project management experience
Experience with hypotheses-driven problem solving
Experience in data analysis
*Qualifications may warrant placement in a different job level*
When you apply for this position, you will be required to answer some initial questions.  This will take approximately 5 minutes.  Once you begin the questions you will not be able to finish them at a later time and you will not be able to change your responses.
Preferred
1 year of experience with relational databases (SQL, SAS proficiency)
2 years of experience in financial analysis OR 2 years of experience in digital analysis OR 2 years of experience in contact center management / analysis.
The above description reflects the details considered necessary to describe the principal functions of the job and should not be construed as a detailed description of all the work requirements that may be performed in the job.
At USAA our employees enjoy one of the best benefits packages in the business, including a flexible business casual or casual dress environment, comprehensive medical, dental and vision plans, along with wellness and wealth building programs.  Additionally, our career path planning and continuing education will assist you with your professional goals.
USAA also offers a variety of on-site services and conveniences to help you manage your work and personal life, including seven cafeterias, two company stores and three fitness centers.
Relocation assistance is not available for this position.
For Internal Candidates:
Must complete 12 months in current position (from date of hire or date of placement) or must have manager's approval prior to posting.
Last day for internal candidates to apply to the opening is 12/21/20 by 11:59 pm CST time.