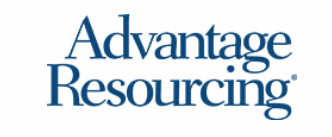 Business Systems Analyst at Advantage Resourcing
Auburn Hills, MI 48326
The Business Systems Analyst is responsible for reviewing, analyzing, and evaluating business systems and user needs.

Responsibilities include but not limited to:

Formulates systems to parallel overall business strategies.
Writes detailed description of user needs, program functions, and steps required to develop or modify computer programs.
Required:
Bachelor's degree in Information Technology or equivalent field. 
Min 8 years of experience supporting database applications for a large user community in an engineering environment.
Must have cradle to grave database development experience with SQL.
Be proficient in Microsoft Office, Lotus Notes and G-Suite. 
Working knowledge of Lotus Notes and Domino Designer. 
Must possess excellent problem solving skills.
Must have excellent organizational and communication skills.

Preferred Requirements: 
Lotus Scripting Certification





Advantage Resourcing is committed to providing equal employment opportunity for all persons regardless of race, color, religion, sex,sexual orientation, gender identity, age, marital status, national origin, citizenship status, disability or veteran status.