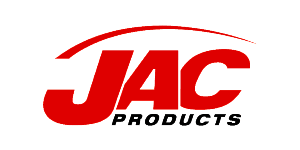 Buyer at JAC Products, Inc.
Saline, MI 48176
JAC Products - Buyer - Saline, MI
JAC Products has been a pioneer in the Tier I automotive space for over 50 years and continues to test the limits of functional exterior trim products.
We use advanced engineering techniques and cutting-edge technology to design products that enhance the style and utility of vehicles.
JAC Products has operation or production capabilities on four continents and continues to expand our presence in the United States and globally.
By joining JAC Products as a Buyer, you can experience our unique culture first hand.
In this position, you will have the opportunity to establish and maintain a capable supply base for assigned commodities while also source new and existing qualified suppliers in support of program needs, purchase order issuance and administration.
Primary Responsibilities: Provide the company with a well-rounded industry knowledge in the commodity groupings assigned to his/her buying assignment.
Participate in Program management reviews to support new program launches and be a resource to the manufacturing plants.
Represent Purchasing on various cross-functional teams and all levels of management.
Professionally place purchase orders to meet program and production schedules, while maintaining good supplier relationships.
Maintain current suppliers and support in the development activities for them.
Implement cost avoidance and cost reduction plans.
Control the cost of purchased materials within budget and generate cost reduction action plans.
Develop and implement cost reduction program through vendor, material, contract reviews.
Market test purchased parts to ensure that most effective buying is implemented.
Requirements and
Qualifications:
2 minimum experience in a buyer or purchasing role
Bachelor Degree in Supply Chain Management or related field preferred
Solid analytical skills required Excellent verbal and written communication skills required
Knowledge of MRP EDI systems desired Proficient in Microsoft Office and high level experience in Excel
Ability to thrive in a fast-paced environment with limited supervision and/or guidance
JAC Products is an equal opportunity employer and gives consideration for employment to qualified applicants.PandoLogic. Category:Logistics, Keywords:Purchasing Agent, Location:Saline, MI-48176