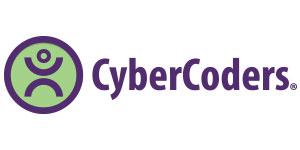 C#/.NET Developer - Entity Framework, Winforms, SQL Server at CyberCoders
Lake Villa, IL 60046
If you are a C#/.NET Developer with 2+ years of experience, please read on!


Due to extensive growth and high demand for our services, we are in need of a passionate C#/.NET Software Engineer to help develop enterprise-level software for the biotech industry. The ideal candidate should also have experience with WinForms, Entity Framework, LINQ, and SQL Server database experience. We are looking for passionate engineers who thrive in fast-paced, startup environments where their contributions can truly make a difference.



If you are interested in joining an innovative company that pushes the envelope in the Biotech industry and definitely cares about providing a great working environment for its employees, then apply immediately.
Top Reasons to Work with Us
1. Competitive based salary and benefits!
2. Opportunity for professional growth

3. A startup work environment where you can truly make a difference
What You Will Be Doing
In this role, your main focus will be the design, development, and maintenance of software platforms on the .NET framework. This includes everything from front-end development to back-end database integration.
What You Need for this Position
- 2+ years of Hands-on C#/.NET Development experience:
- Winforms & WPF(Windows Presentation Foundation)

- Entity Framework

- Backend experience with LINQ & SQL Server

- Bug tracking tools(JIRA preferred)

- Experience with Version Control Systems(Bitbucket Preferred)

- Bachelors Degree in Computer Science or equivalent experience



Bonus Points:

- Expertise in developing applications that interact with large databases

- TDD experience using MSTest, NUnit, Mock, etc.

- Working knowledge of DevExpress controls

- Basic understanding of JSON, REST, and Web Frameworks

- Communication with serial interfaces such as UART, RS232, etc.

- Low-level programming experience in C
What's In It for You
For your hard work and dedication, you will be rewarded with a competitive based salary and benefits including but not limited to:
- Competitive Based Salary ($70K - $90K DOE)

- Vacation/PTO

- Great Benefits

- Fun Working Environment
So, if you are a C#/.NET Developer with 2+ years of experience, please apply today!
$70,000.00 - $90,000.00 /year