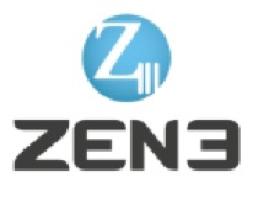 C# .Net Developer at Zen3 Infosolutions (America) Inc
Redmond, WA 98052
If you are a C# .Net Developer, please read on!
Zen3 Info Solutions is looking to add another C# .Net Developer to our team. If you have a positive and engaging personality, love a challenge, enjoy learning new skills, like coming up with creative solutions, are self-motivated, can work efficiently and collaboratively, and want to be a part of an ever-growing team of dedicated, hard-working, talented people – we want to talk to you.
Located in Redmond WA, we are a company that provides software solutions group developing innovative solutions for media, travel and technology industries!
If you are interested in this great opportunity, please apply now!
Job Description:
Role: C# .Net Developer
Location: Redmond WA
Required Skills:
Good in Problem Solving, Data Structures.
Strong C#,asp.net Web API, MVC.
Good in ability in writing complex SQL queries
Good in Angular or React would be a plus.
Applicants must be authorized to work in the U.S.
If you have the skills and desire to work with a bunch of creative folks helping improve organizations become more effective, we'd love to hear from you.
Zen3 is a global software solutions and technology consulting company, developing innovative solutions for Fortune 500 companies in technology, travel and media industries using its disruptive technologies to achieve greater customer experiences with cost effective approach.
***Interested candidates can apply resumes at bush.k@zentech.com or 4254089447***
113,789.00 - 133,215.00 /year
C# Developer / Engineer
What is this?