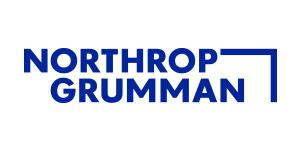 Cable and Harness Technician at Northrop Grumman Corporation
New Town, ND
Job Description
Manufacturing and Production
At Northrop Grumman we develop cutting-edge technology thatpreserves freedom and advances human discovery. Our pioneering and inventivespirit has enabled us to be at the forefront of many technological advancementsin our nation's history - from the first flight across the Atlantic Ocean, tostealth bombers, to landing on the moon. We continue to innovate withdevelopments from launching the first commercial flight to space, todiscovering the early beginnings of the universe. Our employees are not onlypart of history, they're making history.
Northrop Grumman Aerospace Systems is seeking a Aerospace Cable and Harness Technicianto join our team of qualified,diverse individuals. This position is located in New Town, NorthDakota.
What we offer:
Comprehensive benefits including competitive medical and dental options

Retirement Options

College Education Assistance

Annual Bonuses


No experience required, on the job training/certification

Opportunities for career advancement across North America

This individual will be expected to:
Under the direction of supervision or higher classified Aircraft Electrician, assembles, mounts, braid and connects electrical cables, harnesses, sub-assemblies and component parts.
Work from drawings, blueprints, manufacturing specifications and procedures, quality procedures and instructions, operations work sheets and company, military and customer specifications procedures.
Adhere to all applicable environmental, safety and health, and operations procedures and directives.
Notify supervision of any/all malfunctions, defects and damages of equipment, material and product.
Check work for completeness and accuracy.
Perform Production Accountability duties associates with the processing, verification, and quality auditing and inspection of assemblies, parts and tooling for which the individual has been delegated production accountability.
Keep work area clean and orderly.
May be required to work in other fields incidental to, and in connection with, completion of assignment.
May be required to perform other related duties as assigned.
Candidates applying to the position must be available to work oneor more of the following shifts:
First shift: 6am to 4:30pm 4/10 M-TH
Weekend Shift: 6am to 6:30pm F-Sunday