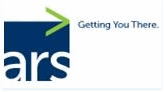 Call Center Representative at ARS National Services, Inc.
Cucamonga, CA 91730
We are currently seeking entry level Call Center Representatives to add to our growing team in Ontario! No experience needed!
This position offers a competitive hourly rate ($14) PLUS Monthly Bonus Incentive, based upon performance.
Now more than ever, our jobs matter and we all want a career we can rely on. At ARS we are stronger than ever. The health and safety of our employees, their families, our clients, candidates, and our communities are of the utmost importance to us.
As a Call Center Representative, you will be the lifeline of the company, working with customers in their financial situation and identifying the best means of recovery by negotiating payment terms with empathy, professionalism, and tact.
ARS helps customers resolve their overdue accounts with dignity, transparency, and recognition of each individual's financial situation. ARS brings more than 25 years' experience in the industry and we have an exciting opportunity for you. Start earning a competitive hourly rate plus a monthly bonus, based on your performance. Join an experienced team of professionals and work in a team environment helping customers resolve their delinquent accounts over the phone. Sharpen your communication and negotiation skills and stay productive throughout the day. Due to rapid growth with our clients we are currently hiring a class of 10 Account Representatives. This position will be worked at our office location 9859 7th St. Rancho Cucamonga, CA 91730
We are excited to welcome you to our office and our team members are dedicated to ensuring your long-term success. The health and safety of our employees, their families, our clients, candidates, and our communities are of the utmost importance to us and we are following the recommended social distancing guidelines.
ARS is dedicated to fostering an environment that appreciates humanity. ARS respectfully promotes cultural awareness and treats everyone with kindness. As a method to increase cultural competency, ARS:
provides education on diversity, equity, and inclusion,
promotes various ethnic events, and
sponsors the development of Employee Business Resource Groups (EBRGs) to cultivate inclusiveness while ensuring that all team members thrive.
ARS is passionately driven to solve complex challenges involving diversity and inclusion.
JOB RESPONSIBILITIES:
Initiate or handle incoming calls with customers by phone
Help customers improve their financial position by understanding their situation, responding with empathy, and creating solutions
Determine reason for delinquency to secure payment while building rapport
Educate customers on account terms and alternate payment programs and methods
Negotiate and offer solutions for repayment that best suits the consumer and the business
Balance scripted conversation with natural rapport, and provide accurate and detailed documentation of account to ensure proper follow-up
REQUIREMENTS:
Ability to successfully pass criminal background check, fingerprint and drug screen.
Ability to reliably work base schedule of Monday-Friday 8:30am-5:30, one evening shift (10:00pm-7:00pm) per week (after Training), and one 4-hour Saturday shift per month (after Training).
Must have a high school diploma or GED
Proficiency with Windows and moderate typing skills
Ability to think critically and problem solve, quickly learn new things and strong individual drive and competition or achievement drive
JOB BENEFITS:
At ARS we enjoy 8 paid holidays to spend with your family and friends, including the day after Thanksgiving. Full benefits that include medical, dental, vision and 401k. Eligible employees begin to accrue PTO hours per the scheduled rates beginning with the first pay period. A business casual dress code, as long as its professional; dress comfortably and with your own style. Wellbeing initiatives and daily motivation through our social media platforms.
401K
Employee Referral Program
Life Insurance
Medical, Dental and Vision
Performance bonus