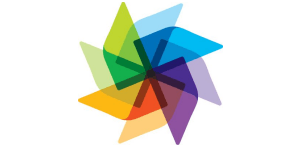 Campus Supervisor (On-Call) from Hillsides
Pasadena, CA
To perform this job successfully, an individual must be able to perform each essential duty satisfactorily. Reasonable accommodations may be made to enable individuals with disabilities to perform the essential functions. Other duties may be assigned.
THE ESSENTIAL DUTIES INCLUDE:
Responsible for the overall supervision, care and protection of clients while on duty
Involvement with social skills training for resident clients when necessary
Assist clients in handling problems in the living group, unit and on campus
Apply appropriate discipline and set limits on acting out behavior of resident clients
Involvement with crisis interventions
Assume administrative and supervisory responsibility for the agency and grounds
Make routine checks of the grounds and cottages to establish whereabouts of clients and staff
Screen all off-campus trips in collaboration with Cottage Coordinators
Be made aware of and screen visitors to the campus
Be available for emergency calls after regular hours
Be aware of staff on duty and assign staff when necessary to secure coverage when needed
Coordinate disaster preparedness procedures in the event of natural disasters, medical emergencies and fire
Assist staff with client disciplinary problems, runaways and drug involvement
Check in overnight Child Care staff
Engage in recreational and/or therapeutic sports activities with clients as needed
Able to drive for prolonged periods, stretch, reach, push, pull, bend, carry, lift, run, and walk
Other duties as required
EDUCATION, EXPERIENCE & CERTIFICATES
High School Diploma Required
 AA (60 units) or Bachelor's Degree preferred 
Demonstrated ability to supervise staff & provide leadership
Valid California drivers license, driving record and personal vehicle insurance acceptable to Hillsides' insurance carrier
HILLSIDES OFFERS EXCELLENT BENEFITS PACKAGE:
Competitive salary
Medical insurance with a $10 premium per paycheck for employee only coverage plan
Dental insurance 100% employer paid for HMO employee only coverage plan
Life and AD&D insurance 100% employer paid up to two times the annual salary
Flexible Spending Account with $500 roll-over limit
401k with no wait period, 5% employer match cap and no vesting schedule
12 paid holidays per year and generous paid time off policy accruing up to 22 days off annually
Bilingual stipend of $2,000 or $4,000 for applicable positions
TRAUMA INFORMED CARE (TIC)
Hillsides practices Trauma Informed Care (TIC) principles which recognizes the signs, symptoms, and widespread impact of trauma; Employees are asked to comprehensively integrate knowledge of Trauma Informed Care into policies, procedures, and practices with the goal to prevent re-traumatization which promotes healing of families, youth, individuals, and communities.
OSHA CATEGORY:
This position performs tasks that may involve exposure to blood, body fluids, or tissues. All Hillsides employees are offered the opportunity to receive the Hepatitis B vaccination series.
Hillsides is an Equal Opportunity Employer