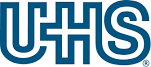 Cardiothoracic Surgeon needed in NW Texas for Employed Position & New CTS Program Development at Universal Health Services
Amarillo, TX 79106
Northwest Texas Healthcare System, a 495-bed acute care medical center located in Amarillo, TX, has been providing high quality medical care to the residents of Northwest Texas and the Panhandle since 1924. The hospital is now recruiting a BC/BE Cardiothoracic Surgeon for an employed position to join and assist with the development of a new CT Surgery program. 
Opportunity highlights:
Hospital-employed position
BC/BE Thoracic Surgery
5-10 years of experience preferred
Surgeon will have critical role in developing a new comprehensive Cardiothoracic program
Experience in CTS program development is ideal
Position will include a full range of surgical procedures, including robotics
Highly competitive compensation package
Guaranteed Base salary
Bonus & Incentives
Full employed benefits package - Medical, Dental, Vision, Life
Medical malpractice insurance, PTO, CME, 401(k)
Sign-on bonus and Relocation assistance
Loan repayment assistance may also be available
Texas has no state income tax and is a tort reform state
This employed position is with a hospital-affiliated multispecialty group providing Primary Care, Neurology, Orthopedics, Vascular and Cardiovascular Surgical services.  This is an excellent opportunity to build a successful new practice in an attractive and growing community with a strong referral base.  
Amarillo, TX:  At 3,672 feet altitude with consistent breezes and low humidity, Amarillo enjoys 270 days of sunshine annually and four distinct seasons.  Top-rated schools, upscale neighborhoods with views, and well-appointed country clubs offer families and individuals an exceptional quality of life.  Outdoor recreation opportunities are plentiful at nearby Palo Duro Canyon, the second largest canyon in the United States.  World class skiing and snowboarding can be found in Taos, NM, only a 5 hour drive away.  Amarillo boasts a vibrant cultural arts scene including a Symphony, a Ballet, an Opera, museums, and art galleries.  Sports teams, diverse restaurants and cuisine, great shopping, annual festivals, and a historic downtown combine to present a variety of entertainment options.  With the metro area population approaching 250,000 and an international airport with quick flights to other Texas and U.S. cities, Amarillo is an emerging city with abundant opportunities! 
If you are interested in this opportunity, please contact:
Nathan Arnett - Physician Recruiter
866.227.5415 x222
nathan.arnett@uhsinc.com