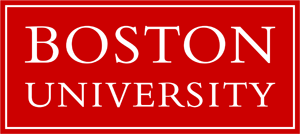 CAREER ADVISOR, School of Law, Graduate Tax Program at Boston University
BOSTON, MA 02215
Boston University School of Law's Graduate Tax Program (GTP) is designed to provide domestic and international lawyers with an in-depth look at current tax law. The program's student body is comprised of both recent graduates of law schools and experienced practitioners in the areas of law and accounting.
The Office of Graduate and International Programs seeks a temporary, part-time Career Advisor to handle all aspects of professional development for the GTP's full-time and part-time LL.M. students. This is a six-month, 20 hours per week contract position to start in January 2020. The compensation is $30/hour.
Note: there are two Career Advisor openings in the Office of Graduate and International Programs. This role deals exclusively with GTP students.
Serving as the main point person for all GTP career-related issues, queries and events.
Advising GTP students on career options and networking and preparing individual job search plans.
Reviewing resumes, cover letters and business correspondence and running mock interviews.
Organizing and running programs and events, including career panels, visits with alumni and employers and off-campus visits to tax employers and tax-related venues in the Boston area.
Helping to organize and run (with staff from other law schools) the Tax Attorney Recruiting Event (TARE) in Washington, D.C. (which will likely be held on Thursday, February 27, 2020).
Monitoring tax-related jobs and opportunities.
Communicating with students about tax-related jobs and opportunities and regularly posting opportunities on BU's job databases.
Entering student and alumni data into various databases and keeping track of student and alumni interview and job placement information.
The preferred candidate will have:
A J.D. degree
Practice experience
An interest in or ability to succeed at career advising
Knowledge of legal careers, legal job resources and the job market
Experience in working with international lawyers/students
Demonstrated organizational and oral and written communication skills
A background in tax is desired but not necessary for this role.
To apply, please email a cover letter and resume to the Director of the Graduate Tax Program at taxjobs@bu.edu. Please make "TAX Career Advisor Application" the subject line of your email.
We are an equal opportunity employer and all qualified applicants will receive consideration for employment without regard to race, color, religion, sex, sexual orientation, gender identity, national origin, disability status, protected veteran status, or any other characteristic protected by law. We are a VEVRAA Federal Contractor.
Required Skills
Required Experience