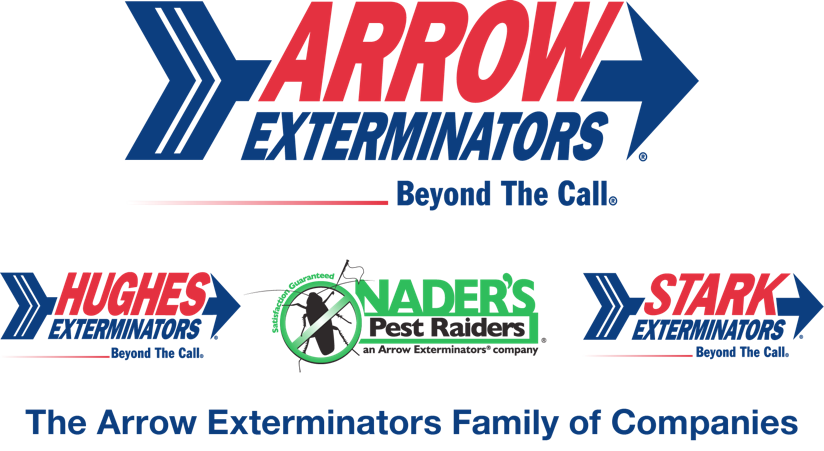 Carpenter at Arrow Exterminators, Inc.
Macon, GA
Position Summary: Provide uncompromised service to Arrow's Home Service customers through proper execution of general carpentry work including gutters, siding, doors, windows, trim, sheetrock, framing, decks, painting, soffit and facia repair, moisture barriers and vent installation, etc.

Essential Functions:
Comply with company, manual, and label safety procedures
Comply with all state and federal regulations, company policies, procedures, and guidelines
Keep scheduled appointments with customers
Read and understand scope of work from service ticket
Follow all written and verbal directions including diagrams
Obtain required materials listed from the scope of work
Explain to customer the service procedures and answer questions
Prepare job site for safety, cleanliness, and damage prevention
Perform general carpentry as required by scope of work using industry standard hand and power tools
Able to work from scaffolding or ladders reaching up to 60' and tight spaces such as attics and crawlspaces
Complete accurate and legible service tickets in compliance with company standards
Perform thorough cleanup restoring site to original or improved conditions
Make recommendations to customers about additional repairs or services
Provide marketing collateral to customer
Collect service payments from customers
Respond to service call backs as required by the customer
Report issues to manager as per company policy
Work weekends as needed to service customer's needs
Operate company vehicle in compliance with Vehicle Responsibility Agreement
Wash and clean vehicle and ensure proper maintenance and repairs
Maintain timesheets within company policy
Attend and complete training and meetings as required
Maintain equipment and tools in good working order
Perform other duties as required by management

Knowledge, Skills, and Abilities:
Customer Service - Knowledge of principles for providing customer service. This includes active listening, assessing customer needs, and meeting quality standards for services.
Mechanical and Safety - Knowledge of relevant machines and tools, regulation, operation procedures, and documentation to ensure effective, compliant, and safe operation and services.
English Language - Ability to write, speak, and communicate in English and ability to read and understand technical drawings, specifications, and measures.
Building and Construction - Knowledge of materials, methods, and the tools involved in the construction or repair of houses or buildings.
Mathematics - Knowledge of arithmetic, algebra, geometry, and measurements and ability to draw, mark, and analyze diagrams legibly.
Critical Thinking and Reasoning - Ability to use logic and reasoning to identify problems and determine best solutions.
Problem Sensitivity - The ability to tell when something is wrong or is likely to go wrong. It does not involve solving the problem, only recognizing there is a problem.
Minimum Qualifications:
Compliance with Drug-Free Workplace Policy
Able to pass a pre-employment background check upon offer of employment
Ability to pass and maintain any state regulatory agency required licensing/certification exams
Able to pass internal technical exams
Possess current Driver License in the state where you work, ability to operate a motor vehicle and maintain a driving record consistent with company standards
High school diploma or equivalent
Present a professional appearance including wearing an approved Arrow uniform
Able to work a 40-hour (minimum) work week
Willing to work evenings and weekends as needed

Physical Demands:
The work environment and physical demands described below is representative of those that an employee encounters while performing essential functions of this job.
Requires constant mobility including walking, climbing ladders, crawling, stooping, bending, kneeling, squatting, lifting, looking, probing, climbing, pushing, pulling, balancing, picking up and carrying heavy items, stretching and standing for long periods
Climbing into attics and crawling in crawlspaces
Working from elevated positions on ladders or scaffolding
Daily physical labor
Donning safety gear for extended periods of time including steel toed boots, eye protection, gloves, fall arrest gear, hard hats, hearing protection, respirators, long sleeves, etc.
Lifting up to 100lbs
Operation of hand and power tools
Driving of automatic vehicle
Environmental Factors:
Work both indoors and outdoors, in all weather conditions
May withstand extreme conditions such as heat in an attic in Summer or chill of crawlspace in Winter
Exposure to vegetation, dust, dirt, insects and animal remains
Some work in cramped spaces
May encounter or work with insulation
We are an Equal Opportunity and a Drug-Free Workplace

(The job description is not an exhaustive statement of all the duties, responsibilities, or qualifications of the job, nor is it intended to limit opportunities for necessary modifications).
0