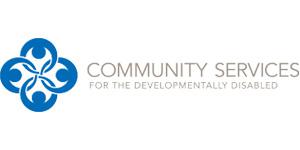 Carpenter at Community Services
Maple Grove, MN 55311
Carpenter
*This is a position we are always accepting applications for, but currently do not have any openings.
Company Description
C. S. McCrossan is a diversified highway/heavy civil general contractor, which provides construction infrastructure services to federal, state, county and municipal transportation departments. We are committed to managing our resources for the benefit of our clients and employees, and providing the highest standard of quality and safety in the completion of our projects. Our innovative approach in both construction and project management has yielded successful partnerships with government and private agencies. We value collaboration and cooperation and believe in extending respect and courtesy to everyone.
Job Type
Minimum Years of Experience Required: Varies

Minimum Level of Education Required: High School/GED

Specialty: Commercial, Industrial

Must be authorized to work in the U.S.
Position Description
Carpenters at C. S. McCrossan work in concrete carpentry. The work done by Carpenters at C. S. McCrossan involves constructing footings/forms and hydraulic jack/floor systems for the production of concrete ground, wall and bridge surfaces in a commercial construction environment. A carpenter must have the ability to read blueprints/plans and to measure accurately for form placement. Carpenters assist in the pouring process, and may also erect scaffolding around the building/bridge structures as needed.
Qualifications
High school diploma or GED equivalent

Basic reading, writing and math skills.

Strong verbal communication skills, with hand signals.

General knowledge of the heavy highway construction industry
Essential Job Functions
Shovel dirt

Prying and setting forms

At times, make custom concrete forms out of wood

Assist in the pouring process

Erect scaffolding as needed

Pull pins from the ground/wall surface to remove forms

Construct guardrails

Frequent use of various hand tools

Load and unload construction materials and equipment from trucks as needed

May assist in demolition process if requested

Wear personal protective equipment as required

Additional carpenter construction duties as assigned
Physical Demands/Environmental Conditions
Frequent sitting, standing, bending and walking

Excellent balance for walking on steel beams, while tied off

Ability to climb stairs and ladders often

Constant pushing and pulling

Work on rough terrain

Demonstrate or be corrected to 20/20 vision

Exposure to various weather conditions

Exposure to noise, dust and other materials

Exposure to heavy equipment, power tools and traffic
Safety Responsibilities:
Knowledge of and compliance with all Company safety requirements, policies and safety training.
Other Duties
Willingness to carry out other related duties assigned or requested by the Supervisor
Benefits:
Benefits are provided through the union
Thank you for your interest in this position with C. S. McCrossan. To begin the application process, click the apply button above.
Sincerely,
C. S. McCrossan