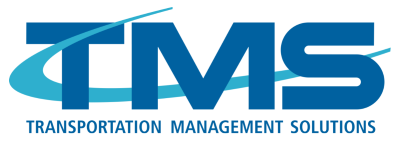 Freight Carrier Sales Broker at Transportation Management Solutions, Inc.
PEMBROKE PINES, FL 33029
The Freight Carrier Sales Brokers helps customers move their inventory in the most cost-effective way by identifying and providing logistics solutions through inside sales. The Carrier Sales Broker focuses on the fast-paced brokerage aspect of the business by supporting the day-to-day sales, operations and communication with carriers. The Carrier Sales Broker also determine carrier availability, negotiating rates based on market trends, and identifying and resolving issues.


Major Responsibilities:
Learn the craft of selling continuously growing sales skills
Develop strong relationships with carrier companies through cold calling
Perfect sales skills and techniques while learning from some of the best sellers in the industry
Update system with carrier availability and capacity
Maintain constant contact with carriers (average 200 touch points/day) to secure additional truck capacity and manage existing business agreements.
Meet or exceed daily performance based on business objectives
Education and Skill Sets:
1-2 years of experience but willing to train right person
Must have 2 years of college
Excellent verbal and written communication skills
Excellent work ethic, motivation and strong commitment to results
Confident decision-making skills and strong ability to negotiate
Ability to thrive under deadlines and delegate authority readily
Drive, enthusiastic, resilient, agile and highly motivated
Leadership based on ability to motivate others
Work with a sense of urgency for goal achievement
Detail Oriented, eagerness to learn and ability to multi-task
Competitive Benefits and Compensation Package
Affordable Health Plans (Medical, dental and vision)
401-k Retirement Plan
Basic Life Insurance
Flexible Spending Account
Disability Leave
Colonial Products
Paid Vacation and Sick Time
6 Paid Holidays
Wellness Incentives and Perks
Casual Work Environment - Jeans Everyday

If you want to learn more about US! Go to our company website:  https://www.tms-transportation.com / 

Equal Employment Opportunity 

59,083 - 73,055 /year
Customs Broker
What is this?