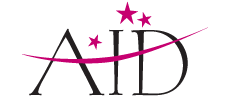 Case Manager - Mental Health Professional (MHP) at AID
Aurora, IL 60506
Case Manager - Mental Health Professional (MHP) – Behavioral Health Residential
Job Classification:
·       Non-Exempt
Reports To:
·       Manager
Job Summary:
·       The residential Case Manager MHP is responsible for developing and implementing individual programs to maximize the clients' independent community living skills.  Evening, weekend, and holiday hours are required to maintain appropriate residential coverage.  The Case Manager MHP must complete daily documentation of mental health services provided in accordance with state and agency standards as applicable.  The Case Manager MHP is expected to work with a team of behavioral health service providers within the agency to ensure positive client-centered approach. 
Qualifications:
Education:  
·       Bachelor's degree in Human Services or related field required
License/certifications:
·       None
Experience:
·       Experience working in social services preferred.
Please feel free to call Kevin Harris at 630-966-4028 with any question, or apply online at www.the-association.org