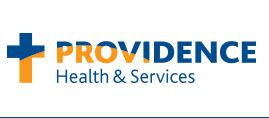 Case Manager RN at Providence Health & Services
Santa Monica, CA
Case Manager RN
Job Number: 260242
Schedule: Full-time
Shift: Day
Job Category: Case Management
Location: California-Santa Monica
Providence is calling a Case Manager (Full time/Day shift) to Saint Johns Health Center in Santa Monica, CA.
We are seeking a Case Manager who will chart review of Medicare, other federally funded, and private insurance patients according to contract requirements using currently approved criteria.  The goal is to evaluate the appropriateness of the admission and the continuing levels of care, using established guidelines for quality of care and reimbursement purposes.
In this position you will have the following responsibilities:
Perform assessment/data collection

Assess patients for level of care etc.

Formulate goal directed plan based on patient outcomes:

Initiate, individualize, and modify plan of care
Collaborate with other services
Plan discharge/transfer

Implement role based on department and hospital standards:

Follow established protocols and procedures

Evaluate effectiveness of care
Identify patient/significant other learning needs and demonstrates measures to meet these
Delegate to appropriate patient care team members
Demonstrate applied knowledge when evaluating care for selected patient populations including care appropriate to the age of patients served on the unit
Demonstrate competency in selected administrative skills.  Includes but not limited to:

Prepare and modify HMO list
Prepare charts reviewing to evaluate length of stay/needs
Prepare clinical reviews of HMO and PPO patients
Prepare discharge planning
Prepare retroactive reviews

Demonstrate responsibility and accountability for own professional practice in regards to:

Attendance, punctuality, and confidentiality
Positive public relation image and working relationships
Obtain necessary knowledge and skill needed to maintain competence
Complete all mandatory requirements, including annual safety films, CPR, infection control and annual physical

Participate in the development and attainment of team, department and hospital goals including:

Attend and participate in team meetings
Volunteer or accept assignment for projects
Mission, vision and team ground rules

Demonstrate documentation on patient care records and unit forms
Required qualifications for this position include:
Sufficient education to obtain license

Current California RN License 

Minimum of two (2) years practical nursing experience

Previous coding and abstracting experience

Ability to determine acuity of medical condition through knowledge of medical terminology and knowledge of resource persons and places

Excellent communication and public relations skills required

The ability to present oneself in a professional manner
About the hospital you will serve:
Providence Saint John's Health Center in Santa Monica, California, is part of Providence Health & Services, an integrated, not-for-profit network of hospitals, care centers, medical clinics, home health services, affiliated services and educational facilities in the western United States. Founded in 1942, Providence Saint John's Health Center enjoys a reputation for clinical excellence across many disciplines.
The 266-bed health center has a medical staff of more than 900 physicians, 1,800 employees and a host of volunteers who share a commitment to providing quality care for all.
Our Mission As expressions of God's healing love, witnessed through the ministry of Jesus, we are steadfast in serving all, especially those who are poor and vulnerable.
About Us Providence is a comprehensive not-for-profit network of hospitals, care centers, health plans, physicians, clinics, home health care and services continuing a more than 100-year tradition of serving the poor and vulnerable.Providence is proud to be an Equal Opportunity Employer. Providence does not discriminate on the basis of race, color, gender, disability, veteran, military status, religion, age, creed, national origin, sexual identity or expression,sexual orientation, marital status, genetic information, or any other basis prohibited by local, state, or federal law.