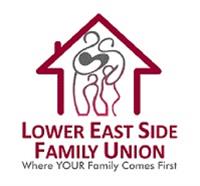 Case Planner at Lower East Side Family Union
New York City, NY 10009
Lower East Side Family Union, A Non-profit organization established in 1974 to strengthen, preserve and empower families seeks qualified professionals to assist in its efforts of enhancing the quality of family life through the delivery of culturally linguistic and responsive services.
Case Planner (Full-time)
Successful candidates will be responsible for providing case management services to a maximum of 12 families to prevent foster care placement or replacement. The case planner ensures the safety and well-being of children. Assesses the family's needs and strengths and provides meaningful assistance in accordance with City, State and Federal Regulations. Makes home visits and other required contacts, such as school visits. Makes appropriate service referrals for quality preventive services and accurately documents activities and information in the case record/systems timely.
Essentials Duties and Responsibilities (but not limited to):
Provide counseling and case management services for clients, including assessment, service plan development and implementation, and crisis intervention;
Maintain frequent and face-to-face contact with clients in the family home.
Make visits as required in the community (school, hospital) to assist and support the family as required.
Maintain timely and accurate progress notes and client records. Document progress/obstacles in meeting service plan goals;
Attend agency sponsored meetings, supervisory sessions, trainings/workshops and family team conferences;
Prepare and accurately complete timely reports (FASP, etc.) for submission to ACS.
Assist with statistical data reports regarding services to clients; provide vignettes, client summaries or other report information as needed;
Foster the preservation of family relationships through counseling and engagement of family members;
Help clients identify resources in their respective neighborhoods; make home/field visits and assess safety;

Qualifications:
A commitment to the mission and programs of LESFU
BS/BSW, MSW or related degree preferred in Psychology, Human Services and or Social
Work and two-years work experience in a social service setting
Must possess some knowledge of child welfare and of ACS
Outstanding interpersonal and communications skills, both oral and written
Passionate and demonstrated commitment for working with children and families in underserved communities
Demonstrated ability to manage deadlines and to make decisions
Ability to use MS Word, spreadsheets, and familiarity with PROMIS and CONNECTIONS
Preferred * Knowledge and experience with mental health and substance abuse. Bilingual (Spanish, Chinese).


If you're interested in a competitive salary and benefits package send resume with cover letter and salary requirements to: Aphillips@lesfu.org.
Please indicate "Case Planner" in the subject line of your email.
$72,680.00 - $133,697.00 /year
Urban Planner
What is this?