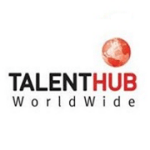 Portfolio Manager & VP, Real Estate Team from TalentHub Worldwide
New York City, NY 10036
A foreign bank midtown seeks a VP Portfolio Manager for their Real Estate team.
Required: Minimum 5 + years of related Real Estate portfolio management experience in a bank lending environment. BS degree in Finance/Accounting/Economics; MBA is desirable. Know MS office products, Internet and able to research property status (taxes, violations, title). Strong working knowledge of functional areas that comprise RE finance with significant experience in more than one area a plus. Be self-motivated, able to manage work demands of a growing environment. Strong work ethics,initiative, ownership,follow-through on assignments. Excellent verbal/written communication skills at all Bank levels, with borrowers, lenders and third party vendors. Strong project management and organizational skills. Have in-depth knowledge of all commercial real estate property types.Maintain current knowledge of Bank guidelines/compliance requirements(BSA, AMl, OFAC and other regulations)join in training and policy goals as needed.
Duties:
Assist the RMs in pre-screening transactions and structuring term sheets. Prepare Credit proposals for Credit Committee, work with Credit Analysis team to handle inquiries and approvals. Assist loan closing documents flow (customer, bank). Manage all portfolio monitoring tasks: covenants, variance reports, taxes, insurance, borrowing base, dashboard report (maturities, past due).Discuss portfolio issues/ concern areas and implement control mechanisms to ensure portfolio health. Assist RMs with all customer related requirements. Prepare annual reviews. Identify early risks and risk rating changes. Attend site inspections/client meetings with RMs. Perform other duties as assigned.


$140,000.00 - $150,000.00 /year