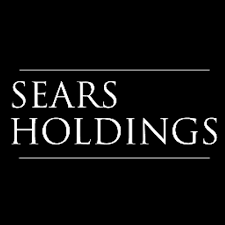 Cashier (Seasonal, Part-Time) at Sears Holdings
Silver Spring, MD 20906
Job Description
Req/Job ID: 1000384BR
Employing Entity: Transform KM LLC
Employment Category: Seasonal
Job Function: Cashier
Store ID: 04399: SILVER SPRING, MD

Provides "World Class Customer Service" by surprising and delighting our customers every day. Able to run fast and efficient cash register operations. Observes customer traffic and calls for additional service as needed.
Job Requirements
JOB DUTIES/RESPONSIBILITIES:
• Ensures customer care and selling are #1 priority
• Able to run a cash register quickly and efficiently.
• Has a strong understanding of precise register functions, including how to process all transactions and forms of tender as well as layaway payments.
• Prepared to serve the customer with a positive attitude at all times.
• Maintains register station by replenishing supplies, cleaning and straightening work area
• Knowledge of store, services, and locations of merchandise.
• Promote and comply with all register prompts relating to the use of Shop Your Way Rewards, our credit card, Smart Plans, gift cards and other add-on sales.
• Demonstrates strong skill set in suggestive selling techniques for add on sales.
• Practices operation invitation and positive customer interactions.
• Observes customer traffic and calls for additional service as needed to provide efficient customer service.
• Makes eye contact, smiles, greets and offers help to every customer.
• Assists in handling and resolving customer issues and complaints.
• Thanks the customer for shopping at Kmart and invites them back.
• Maintains a friendly and courteous demeanor while providing fast and efficient service to customers.
• Teaches, models and leads ways to satisfy customers.
• Assists in training fellow associates in checkout procedures.
• Follows corporate guidelines relating to MC&C and known loss merchandise.
• Facilitates dialogue between front-line associates and the store leadership team.
• Use the P.A. system effectively to promote advertised goods.
• Call for carryout if the customer would like help loading heavy merchandise into their vehicle.

REQUIRED SKILLS:
• Strong reading, writing, oral, and arithmetic skills.
• Able to lift and move merchandise, typically a minimum of 20 lbs.
• Repetitive bending, lifting, stretching and reaching.
• Ability to be cross-trained.
• Ability to stand for long periods, typically 4 to 5 hours at a time.
• Must possess a positive and friendly demeanor and be able to engage customers in friendly conversation to build customer relationships.

JOB REQUIREMENTS:
• Less than one year of related experience
• 16 years of age or older

#Stores
4399