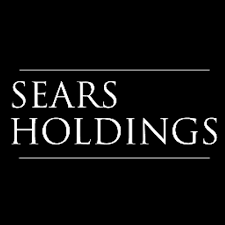 Cashier/Softlines Associate PT Bilingual a Plus Sears Santa Cruz at Sears Holdings
Santa Cruz, CA 95062
Job Description
Req/Job ID: 944217BR
Employing Entity: Sears, Roebuck and Co.
Employment Category: Regular, Part-time
Job Function: Sales
Store ID: 02308: Sears pitola Mall CA

The Softlines Associate is responsible for enhancing the experience of Members and driving sales, providing courteous and proactive support to Members by accurately and efficiently completing sales and service transactions at the center aisle or exit cash wraps. Maintains a Members First environment by consistently completing POS checkout procedures, ensuring the sales floor is ready all day, completing resets, assisting with fill floor replenishment, processing ad set, stocking apparel new receipts and maintaining price integrity.

Responsible for all selling, merchandising and checkout activities within Sotlines and Home, and also supports whole store activities as
needed.
Job Requirements
JOB DUTIES/RESPONSIBILITIES:
• Takes ownership for enhancing the Member experience in the store and at every touchpoint. Provides the highest degree of Member service by making the Member the first priority. Demonstrates the right behaviors in the selling process and takes ownership for identifying needs and recommending appropriate solutions
• Versed in the benefits of Shop Your Way, credit and leasing, warranty and protection plans
• Greets any Members in a professional and engaging manner demonstrating a Member First experience and supporting local execution of SYW related initiatives
• Completes Member transactions accurately and efficiently using POS and online systems, including sales, returns and exchanges in accordance with authorized processes
• Assist Members to find the products they are looking for by walking them to the areas of the store and assisting with merchandise selection
• Completes Member transactions accurately and efficiently at the point-of-sale
• Utilizes Web to Store and Store to Home and other integrated retail processes as methods to enhance the Member's shopping experience
• Sets non-promotional, promotional, and seasonal signing, including store-wide and event signing if assigned to perform this activity. Performs promotional ad setup and take down without error or omissions. Sets and maintains sales floor to national merchandising and presentation standards
• Assists store leadership, where appropriate, in resolving or facilitating the resolution of Member issues
• Completes merchandise support tasks (i.e., fitting room maintenance, straightening merchandise) during non-peak hours
• Stays current and understands the implications of upcoming events, product updates, selling process requirements, and Company/business initiatives
• Adheres to merchandise protection standards
• Responsible for keeping the department ready all day and ensuring the sales floor is easy to shop, in stock, clean, signed and organized for Members
• Performs other duties as assigned

REQUIRED SKILLS:
• Basic reading, arithmetic, and writing and oral communication skills
• Working while standing for long periods of time
• Lifting and holding bulky and large-sized merchandise, up to 50 lbs
• Reaching, stretching, grabbing, pushing, lifting, holding, twisting, bending, turning, walking, shifting, and engaging in other physical movements required by the job -- Reaching, stretching, grabbing, pushing, lifting, holding, twisting, bending, turning, walking, shifting, and engaging in other physical movements required by the job
• Associates under the age of 18 -- prohibited from using freight elevators, ladders, compactors, balers, or hazardous or similar equipment, or performing backroom functions
• Basic Internet navigation skills

PREFERRED SKILLS:
• Retail Experience
• Good Organizational Skills

JOB REQUIREMENTS:
• High school diploma or equivalent
• Less than one year of related experience
• 16 years of age or older

#Stores
2308