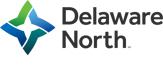 Cashroom Clerk at Delaware North
Tucson, AZ 85756
Our Exciting Work Environment
Delaware North is one of the world's leading airport food service and retail companies, operating at more than 30 airports and travel centers in the United States, Great Britain and Australia. It manages more than 300 restaurants and retail stores, serving more than 350 million travelers each year
The Opportunity
We are looking for a skilled Cashroom Clerk to perform a variety of accounting, bookkeeping and financial tasks.
Job Description
Punctuality and Dependability is a must.
Ability to walk approximately 2-3 miles between terminals in TUS

Provide accounting and clerical support.

Reconciles daily cash, processes &

administers

deposits, safe audits, drawer audits, brinks pickups, POs, and orders.

Bills invoices to airlines, makes collection calls, verifies discrepancies and resolve clients' billing issues. Maintains a healthy Aging report.

Order office supplies

Coordinates, issues & reconciles invoices.

Protects organization's value by keeping information confidential.

Accomplishes accounting and organization mission by completing related results as needed.

Type accurately, prepare and maintain accounting documents and records

Prepare bank deposits, general ledger postings and statements

Reconcile accounts in a timely manner

Daily enter key data of financial transactions in database

Provide assistance and support to company personnel

Research, track and restore accounting or documentation problems and discrepancies

Inform management and compile reports/summaries on activity areas

Function in accordance with established standards, procedures and applicable laws

Constantly update job knowledge

Other duties as assigned
Skills and Qualifications
Attention to Detail, Thoroughness, Organization, Analyzing Information, General Math Skills, Ability to Speak and Write Professional English, Self-Motivated, Ability to Multitask and Work Independently to Meet Deadlines. Must have general knowlege of Microsoft Excel, Word, and Powerpoint.
Education and Experience
High School Diploma or equivalent
Required one year Accounting experience
Candidate must be flexible with thier schedule. 
To Apply: Please submit your resume and cover letter to be considered.
Who We Are
At Delaware North, you'll love where you work, who you work with, and how your day unfolds. Whether it's in sporting venues, casinos, airports, national parks, iconic hotels, or premier restaurants, there's no telling where your career can ultimately take you. We empower you to do great work in a company with 100 years of success, stability and growth. If you have drive and enjoy the thrill of making things happen - share our vision and grow with us.
Delaware North Companies, Incorporated and its subsidiaries consider applicants for all positions without regard to race, color, religion, creed, gender, national origin, age, disability, marital or veteran status, sexual orientation, or any other legally protected status.  Delaware North is an equal opportunity employer.