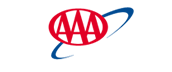 Casualty Claims Team Manager at AAA OHIO AUTO CLUB
Houston, TX
Who we are:
AAA is a member service organization affiliated with the national AAA network. With offices across the U.S., we're united by common mission and common values of excellent member service. With more than 15,000 employees in 21 states, we provide legendary service to 16 million loyal members. With a constantly growing membership, we are always welcoming dedicated professionals looking to challenge themselves and build a career within our dynamic organization. You will find that being part of a very successful team is extremely rewarding. If you are a career-minded, service-driven professional looking to join a fast paced organization then you have come to the right place.
What's in it for me?
Career opportunities across multiple business lines and states
Annual bonus performance incentive program
Company paid pension plan
401K and Life Insurance
Phenomenal Medical, Dental and Vision coverage
Paid time off including Vacation, Illness and Holidays
Disability Coverage
Employee Rewards and Discounts
Wellness Incentive Program
What you'll do:
Manage and lead a team of service representatives in thoroughly investigating, evaluating and negotiating casualty claims. Inspire a commitment to superior customer service while balancing appropriate damage payments and expense controls. Coordinate and monitor staff training, performance measurement and continuous improvement. Ensure claim handling compliance with regulatory requirements and company procedures.
Qualifications
What you bring:
Four year college degree or equivalent combination of education and work experience required.

Technical expertise as normally acquired through 5-10 years of casualty claims handling is necessary.

Strong organizational, planning, delegation, communication (oral and written), and interpersonal skills are desired.

Candidates need to be computer and line of business technical software literate, with a broad understanding of insurance principals.
AAA is an Equal Opportunity Employer.