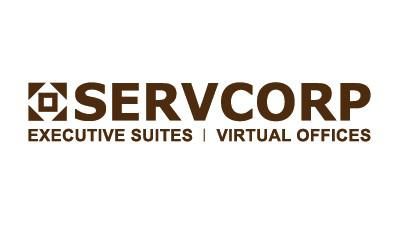 Center Manager (Sales & Commercial Office Manager) at Servcorp Ltd
Dallas, TX
Check Us Out: https://www.youtube.com/embed/wULb-w665HQ?rel=0

A CenterManager's role in Servcorp encompasses all aspects of management. In manyorganizations, you may only be exposed to one or two segments of your businessand you never have access to financial records to judge how you and your teamare performing. At Servcorp management is like running your own small businesswithin the security and systems of an international company with a successfultrack record since 1978.
What We Offer:
·       Great job, great offices, International company!
·       Excellent salary and bonuses
·       Excitement
·       International travel opportunities
·       Career progression
·       Professional training
·       Skills development
·       An IT focus
·       Premium products and services providing business solutions
·       5 Star location and work environment
Key Responsibilities:
·       All center revenue sales including center offices andtechnology, support services and virtual office packages.
·       New business development activities including localmarketing efforts, sales programs and promotional events.
·       Ensure customer retention and revenue growth focusing on5- star customer service; always say yes and "do it now" attitude!
·       Achieve center profitability standards-managing payroll,expenses and revenue targets.
·       Train, motivate andlead center team members in delivering a best in class serviced office customer !
Ideally You Will Have:
·       College degree and 2-5 years prior work experience in abusiness to business service industry.
·       Successful track record of revenue management and salesgoal achievement.
·       Results oriented professional with enthusiastic will towin!
·       A strong positive attitude, an eye for details and problem-solvingskills.
·       High energy, great people skills a must!
·       Experience as a confident leader who can deliver highstandards, motivate a team and add value to the Servcorp international network.
·       Desire to be on a team, work together to achieve centergoals and deliver 5-star customer service daily!
·       High standard of personal presentation, approachable, anddemonstrates flexibility.
Considera career with Servcorp and join an international team dedicated to 5-star customerservice! Servcorp is committed to being the world's best Executive Suites andVirtual Office provider. Servcorp is based in Australia and operating globallythroughout Australia, New Zealand, SE Asia, Japan, China, India, Europe, USAand the Middle East. We offerour clients a corporate presence, office facilities, technology services andstaff infrastructure. (www.servcorp.com)
DON'T DELAY!! Submit your resume today. Please no coldcalls from employment agencies.