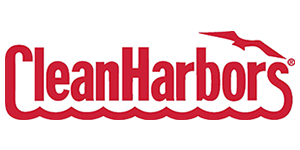 Central Logistics Operations Manager at Clean Harbors Environmental Services, Inc
Norwell, MA
Position Description:
The Opportunity
The Central Logistics Operations Manager oversees the management of the Central Logistics Coordinators, responsible for over the road asset management.  Central Logistics Operations Manager may directly oversee the management of specific vehicle asset type.
Why work for Clean Harbors?
Health and Safety is our #1 priority and we live it 3-6-5!
Competitive wages
Comprehensive health benefits coverage after 30 days of full-time employment
Group 401K with company matching component
Opportunities for growth and development for all the stages of your career
Generous paid time off, company paid training and tuition reimbursement
Positive and safe work environments
Key Responsibilities: 
Ensuring that Health and Safety is the number one priority by complying with all safe work practices, policies, and processes and acting in a safe manner at all times;
Over sight and management of Central Logistics Coordinators. This will include scheduling, hiring, reviews, delegating daily tasks, problem resolution and overall support to Field Operations for all logistical needs.
Hourly / Daily management and coordination of vehicle assets through WinWeb Logistics Dispatch & Hub Management Systems.  Constant communication with local transportation coordinators, facilities and national transportation coordinators.
Directly responsible for driving increased utilization for ALL vehicle asset types by ensuring that field and central coordinators maintain daily focus of internalizing all transportation needs.
Incorporate proper staffing of Central Logistics Department by understanding business volumes, internal routing and asset allocation.
Approval of subcontracted transportation and administration / approval of Peoplesoft PO's.
Maintain and builds vendor relations.  Tasked with obtaining lowest available rates. 
Strong customer service performance.  Ensure field has all transportation needs covered.
Responsible for accurate transportation schedules.
Responsible for timely movement of waste pickups to ensure 100% customer satisfaction.
Responsible for ensuring daily compliance within the logistics systems.
Performs other duties and tasks as assigned from time to time by management and will be required by the needs of the Clean Harbors business.
What does it take to work for Clean Harbors?
High school diploma required; Bachelors preferred.
5+ years of experience in transportation
5+ years of experience in hazardous materials.
RCRA and DOT knowledge required.
Ability to perform multiple tasks. 
Ability to generate reports through computer systems.
Ability to manage multiple employees.
Strong organization and communication skills.
Ability to work in fast paced environment.
Wondering what to expect in starting your career with Clean Harbors? Click Here to view a Day in the Life Video!
40-years of sustainability in action. At Clean Harbors, our mission is to create a safer, cleaner environment through the treatment, recycling, and disposal of hazardous materials. Clean Harbors is the leading provider of environmental, energy and industrial services throughout the United States, Canada, Mexico and Puerto Rico.  Everywhere industry meets environment, Clean Harbors is on-site, providing premier environmental, energy and industrial services. We are solving tough problems through innovation and proven methodology – come be part of the solution with us.
Join our safety focused team today!  To learn more about our company, and to apply online for this exciting opportunity, visit us at https://careers.cleanharbors.com/.
For additional information about driver career opportunities, please call us at 1-833-32-DRIVE (1-833-32-37483).
Clean Harbors is an equal opportunity employer. We do not discriminate against applicants due to race, ancestry, color, sexual orientation, gender identity, national origin, religion, age, physical or mental disability, veteran status, or on the basis of any other federal, state/provincial or local protected class.
Clean Harbors is a Military & Veteran friendly company.
*CH
Potential Applicants:

We are an Equal Opportunity Employer and do not discriminate against applicants due to veterans status or on the basis of disability.