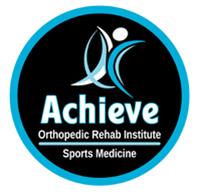 Certified Athletic Trainer (ATC) / Physical Therapy Tech at Achieve Sports Medicine
Willowbrook, IL 60527
Job Title:
Certified Athletic Trainer (ATC) (required) / Physical Therapy Tech
Job Description:
Basic Summary of Position:
Position open immediately for a Certified Athletic Trainer/Physical Therapy Tech at an elite-level Outpatient Orthopedic and Sports Medicine clinic in the Southwest Suburbs of Chicago. Must be an ATC to be considered. Preferred 1-3 years experience in physical therapy or related field. The position will be split between coverage and in-clinic hours. We currently have connections with over 40 clubs in the area and provide ATC coverage for several of them throughout the year.
ATC requirements include providing onsite athletic training services at affiliation practices, assigned games, and scrimmages. Developing educational outreach opportunities and assistances with outside marketing initiatives as needed. Strong communication skills are required to manage the care of athletes to physicians, physical therapy and any other related program or service. Provide in clinic assistance to physical therapists, as needed, to ensure patients follow proper exercise protocols, perform exercises in a safe and effective manner, and to assist in exercise progressions.
Tech requirements include aiding in the therapy session for patient, strength, flexibility, exercise prescription and monitoring, biomechanics correction and education. Responsible for schedule management in-clinic for both therapist and patient, physician/client communication and interaction. Must possess strong organizational skills and have great attention to detail as well as confidence/high-level interpersonal communication skills. Our patient population consists of orthopedic injuries, pre- and post-surgical, spine, preventative, as well as elite-level performing arts medicine (gymnastics, cheer, figure skating, dance, theater, and music), endurance sports (triathlon, swim, run, and bike) as well as heavy populations of soccer, tennis, football, and baseball.
Benefits include paid vacation days, health insurance, continued education, and 401K. Pay is commensurate on experience and education, as well as performance review after time on the job. Please send cover letter, resume, and references to

info@achieveortho.com
Essential Functions:
Provide direct care of athletic injuries during practices, assigned games and scrimmages.

Refer needed treatments to appropriate facilities.

Arrange and contact patients/Physicians for fitting of specialized protective athletic equipment as needed.

Communicate with coaches, parents, and other health care professionals regarding status of injured athletes and expected date of return to competition after completion of rehabilitation treatments.

Document all reported injuries in appropriate records.

The ability to work with in-clinic patients and understand indications and/or contraindications for standard in-clinic conditions.

The ability to maintain friendly, cordial relations with all clients and employees; maintain a positive work atmosphere by acting and communicating in a manner that results in a positive work relationship with patients, co-workers and managers.

The ability to build and maintain confidence and credibility with all clients and employees.

Ability to adhere to the Core Values of the Company.

Maintain current knowledge of Athletic Trainer roles and continuing trends in the industry

Perform clinical Athletic Trainer functions as needed

Attend continuing educational courses to obtain advanced clinical skills.

Maintain cleanliness of clinic and treatment areas

Assist in answering phones and providing intake forms to new patients

Perform other duties as assigned by management
44,834 - 54,265 /year
Athletic Trainer
What is this?