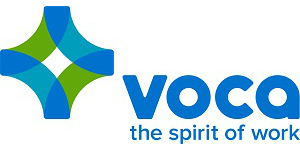 Certified Clinical Hemodialysis Technician at Voca
Rohnert Park, CA
Voca Health has immediate openings available for Certified Clinical Hemodialysis Technician professionals in Rohnert Park, CA! Interested candidates should forward resume to kfuller@myvoca.com or call direct 347-293-2560
Voca connects healthcare professionals with fantastic health systems nationwide. Our goal is full partnership with our employees, providing the tools, guidance, and opportunities to help reach their individual goals. Voca provides benefits including insurance, 401k, and dedicated support!
Assignment details are provided below, we're very excited to hear from you!
Assignment Details 
Job Description:
The Certified Clinical Hemodialysis Technician (CCHT) provides direct patient care under the supervision of the Registered Nurse, following policies and procedures per their state Scope of Practice, in a safe and efficient manner. Care includes taking and monitoring patient vital signs, performing blood tests, documenting appropriate patient information, preparing and monitoring dialysis equipment, and cleaning equipment. The CCHT will fulfill the Dialysis Mission Statement: "Making Life Better for Those Living with Kidney Disease" by providing superior customer service as part of a collaborative team.
Essential Functions:
• Performs the hemodialysis treatment according to the local center's policies and
procedures
 Responsible for ensuring all safety checks are completed prior to initiation of treatment
 Prepares dialyzer according to procedure during prime and set up; removes dialyzer at end of
treatment per physician orders
 Administers medications such as normal saline, heparin, and lidocaine per physician orders under the direction and supervision of the Registered Nurse, and per State and Federal scope of practice guidelines.
 Evaluates access prior to cannulation, cannulates dialysis accesses, initiates treatments, monitors patient and machine, terminates treatment per policy and procedures
 Administers oxygen as necessary by cannula or mask under direction and supervision of
Registered Nurse or physician orders, per scope of practice
 Obtains blood samples water and environmental samples as ordered and performs routine tests
• Takes initiative and action to report, respond, resolve and follow up regarding customer service issues with all patients in a timely manner
• Responsible for driving the Healthcare culture through values and customer service standards
• Accountable for outstanding customer service to all external and internal customers
• Develops and maintains effective relationships through effective and timely communication
• Adheres to all infection control procedures and understands the consequences associated with failing to follow those procedures:
 Wears appropriate personal protective equipment (PPE)
 Follows all clean/dirty procedures in order to eliminate cross-contamination
 Performs cannulation using aseptic technique for needle insertion and all other required
procedures
 Disinfects machines, station area, and chairs after each patient treatment and treatment rooms between patient visits
 Maintains a neat and clean environment
• Performs thorough patient data collection and documentation of patient information prior to, during,
and post dialysis, per scope of practice; provides detailed and thorough documentation on treatment sheets and medical records, both manual and electronic
• Liaisons with the Interdisciplinary Health Care Team on shared responsibilities
• Communicates significant patient information to the appropriate team members in a clear, concise, and accurate manner
• Reinforces education given to patients and their caregivers to increase understanding of the disease and its treatment
• Reinforces self-cannulation education under the supervision of a qualified RN
• Responds to emergencies and alarms appropriately
• Participates in CPR as needed and as directed
• Participates in initial/annual clinical and technical competencies evaluations as appropriate
Qualifications
Minimum Requirements
* One year of active hemodialysis patient care experience as a certified hemodialysis technician 
* BONENT (CHT)/NNCC (CCHT)/NNCO (CCNT) certification (per state regulations) desired
* California Department of Public Health CHT certification (CA ONLY)
* Current CPR certification 
*Ability to read, write, speak, understand and satisfactorily communicate in English 
* Demonstrate an understanding of basic renal function and consequences of renal failure 
* Demonstrate basic knowledge of the treatment modalities available to end stage renal disease patients 
* Has a basic understanding of legal consequences of actions both immediate and long term 
Minimum Knowledge, Skills & Abilities:
• Ability to read, write, speak, understand and satisfactorily communicate in English
• Ability to do basic calculations of addition, subtraction, multiplication, and percentage
• Contributes to harmonious and constructive working relationships with all staff members to promote a positive, productive and team-oriented atmosphere
• Able to maintain the confidentiality of patient and employee information
• Demonstrate an understanding of basic renal function and consequences of renal failure
• Demonstrate basic knowledge of the treatment modalities available to end stage renal disease patients
• Has a basic understanding of legal consequences of actions both immediate and long term
One year of active hemodialysis patient care experience as a certified hemodialysis technician
BONENT (CHT)/NNCC (CCHT)/NNCO (CCNT) certification (per state regulations)
California Department of Public Health CHT certification (CA ONLY)
Current CPR certification
Traveler Benefits
Partnering with Voca comes with a number of benefits including:
Dedicated Recruiter
Insurance
401k
Competitive, Flexible Pay Packages

Voca: The Spirit of Work

IND-KF
Kaley Fuller