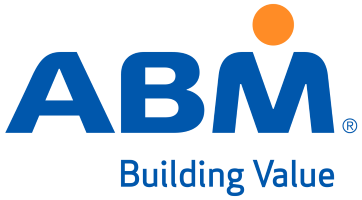 Certified Disinfection Specialist at ABM Industries
Wickford, RI 02852
ATTENTION: We are actively hiring during the COVID-19 outbreak through safe hiring procedures.

Hiring: Certified Disinfection Specialist
Location: Kingstown, RI
Starting: Immediately
Apply: Send Your Resume To dennis.flynn@abm.com
ABM (NYSE: ABM) is a leading provider of facility solutions with revenues of approximately $6.4 billion and over 130,000 employees in 300+ offices deployed throughout the United States and various international locations. ABM's comprehensive capabilities include electrical & lighting, energy solutions, facilities engineering, HVAC & mechanical, janitorial, landscape & turf, mission critical solutions and parking, provided through stand-alone or integrated solutions. Founded in 1909, ABM provides custom facility solutions in urban, suburban and rural areas to properties of all sizes — from schools and commercial buildings to hospitals, data centers, manufacturing plants and airports.
ABM, a leading provider of integrated facility solutions, is looking for a Certified Disinfection Specialist Level 1 Cleaner.
The Certified Disinfection Specialist (Level 1) is responsible for providing Enhanced Clean sanitation and disinfection services to promote a clean, safe, and healthy working environment for our customers. The position may require day, evening and/or weekend shifts.
Compliant with traditional general cleaning methods.
Follows Enhanced Cleaning protocols by frequently sanitizing and disinfecting common and high-touch surfaces (e.g.: doorknobs, elevators and buttons, pantry appliances, copiers, restrooms fixtures, building entrances and exits, elevators, common areas, conference rooms, shared workstations, restrooms, and specialty areas like loading docks, cafeterias, fitness centers, etc.)
Knowledgeable in the safe and proper use of the EPA-grade chemical agents used to disinfect and kill bacteria, eliminate germs and virus', etc.
Utilizes cleaning agents according to manufacturer's instructions.
Required to wear Personal Protective Equipment (PPE) according to policy and need.
Correctly handles and disposes of hazardous materials.
Complies with all required social distancing requirements and safety guidelines published by the Center for Disease Control (CDC), World Health Organization (WHO), OSHA, or similar agencies as ordered by federal, state and local governments.
Follow all safety and personnel rules and regulations.
Perform other duties as assigned.
Job duties may be modified at any time.
Qualifications:
Successful completion of ABMs Enhanced Clean Disinfection Specialist (Level 1) training and certification program.
Ability to read and interpret documents such as safety rules, operating and procedure manuals, and employee handbooks.
Ability to effectively present information and respond to questions from managers, clients, customers, and the general public.
ABM is an EOE/AA (M/F/Vet/Disability/Gender Identity/Sexual Orientation)ABM is an EOE (M/F/Vet/Disability/Gender Identity/Sexual Orientation)
19.48 - 22.89 /hour
Health Technician / Technologist (Other)
What is this?