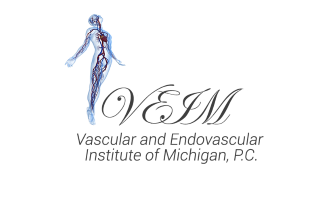 Certified Medical Assistant at Vascular and Endovascular Institute of Michigan, P.C.
CLINTON TOWNSHIP, MI 48038
This position requires a highly organized individual who can safely manage more than one task at a time and move quickly throughout the varied responsibilities. Must be able to work and interact as part of the team within the practice. (DO NOT APPLY IF YOU ARE NOT A CERTIFIED MEDICAL ASSISTANT CMA, RMA through AAMA)

CERTIFIED MEDICAL ASSISTANT JOB DUTIES
Prepares patients for the health care visit by directing and/or accompanying them to the examining room, providing examination gowns and drapes, helping them to position themselves for the examination and/or treatment, arranging examining room instruments, supplies, and equipment.
Verifies patient information by interviewing patient, reviewing and/or recording medical history, taking vital signs, confirming purpose of visit or treatment via EHR.
Supports patient care delivery by helping health care providers during examinations, disposing of contaminated supplies, sterilizing medical instruments, authorizing drug refills as directed, e-prescribing prescriptions to pharmacies, removing sutures, changing dressings.
Inventorying stock, placing orders, verifying receipt.
Assist in patient call backs under the direction of the Physician
Obtaining authorizations/referrals
Surgical scheduling
Assist/cover the front desk or phones as needed
Maintains safe, secure, and healthy work environment by following, and enforcing standards and procedures, complying with legal regulations.
Maintains patient confidence and protects operations by keeping patient care information confidential.
Serves and protects the physician or health care provider practice by adhering to professional standards, policies and procedures, federal, state, and local requirements.
Enhances health care practice reputation by accepting ownership for accomplishing new and different requests, exploring opportunities to add value to job accomplishments.
QUALIFICATIONS & EXPERIENCE
Entry level for Medical Assistant
High School graduate, college degree is a plus.
Experience is preferred.
Knowledge of medical terminology.
Computer literate in Windows based applications, up to date with Windows.
Excellent oral and written communication skills.
Ability to deal with varying levels of general public from diverse culture and socio-economic backgrounds.
Typing skills.
Understands the ethics of patient and office confidentiality.
Ability to comprehend medical office routines and policies.
Learns quickly from verbal and written instructions.
Ability to perform mathematical tasks (collecting co-pays)
Good organizational skills.
Tact and diplomacy.
Job Types: Full-time, Commission
Salary: $14.00 to $16.00 /hour
$14.00 - $16.00 /hour
commission pay included