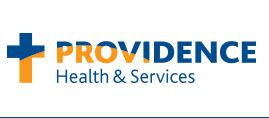 Certified Medical Assistant at Providence Health & Services
Portland, OR
Certified Medical Assistant
Job Number: 259731
Schedule: Full-time
Shift: Day
Job Category: Medical Assistant
Location: Oregon-Portland
Oregon-Wilsonville, Oregon-Portland, Oregon-Gresham, Oregon-Hillsboro, Oregon-Beaverton, Oregon-Clackamas, Oregon-Newberg, Oregon-Milwaukie, Oregon-Canby, Oregon-Sherwood, Oregon-West Linn, Oregon-Tigard, Washington-Vancouver, Oregon-Happy Valley, Oregon-Molalla, Oregon-Lake Oswego, Washington-Battle Ground, Oregon-Oregon City
Providence is calling Certified Medical Assistants to one of our various practices in the Portland Metro & SW Washington Area
Looking for a rewarding career as a Medical Assistant working with a cohesive and integrated network of caregivers to provide patient-centered health care? Then join one of our clinic care teams with Providence Medical Group. You will find endless opportunity to grow and enhance you skills as a Medical Assistant, whether it is to serve in a general or specialize practice we have a place for you.
We have full-time, part-time, relief or float openings and have 8 to 12 hour shifts available during day time hours (7:00am-7:00pm) with some of our clinics being open on the weekend. We are actively seeking candidates to join one of the following specialty, general practice clinics as well as have the opportunity for you to join a float pool where you can support various clinics within a specific geographic area. 
Submit your application today! Those who are qualified will receive an  SMS text message with some additional questions to get to know a little more about what you are looking for in your next career. You will be presented to hiring managers with openings aligned to your preferences to be considered for an in-person interview. Keep an eye on your email as you may be invited to self-schedule an in-person interview via our Modern Hire tool to meet with the clinic team. 

 Clinic Types & Specialties:  
Cardiology
Cardiovascular Surgery
Dermatologic Surgery
Dermatology
Ear Nose Throat (ENT)
Endocrinology
Express Care

Family Medicine
Gastroenterology
General Surgery
Immediate Care
Infectious Disease
Internal Medicine
Integrative Medicine

Oncology
Oncology Palliative Care
Neurology
Occupational Health
Orthopedics
Pediatrics
Physiatry

Primary Care
Pulmonology
Radiation Oncology
Rheumatology
Urgent Care
Vascular & Thoracic Surgery
Women's Health OB/GYN
Required qualifications for this position include:
High school diploma or equivalent combination of education and experience
Credentialing through a nationally recognized Medical Assistant program such as Association of Medical Assistants (AAMA), American Medical Certification Association (AMCA), National Healthcareer Association (NHA), American Medical Technologists (AMT), National Center for Competency Testing (NCCT), or National Association for Healthcare Professionals (NAHP)
If not currently credentialed, this position will require successfully obtaining Medical Assistant Certification within 60 days from date of hire
Current American Heart Association Basic Life Support (AHA-BLS) for the Healthcare Provider
Preferred qualifications for this position include:
6 months of recent experience working as a medical assistant
About Providence in Oregon
As the largest healthcare system and largest private employer in Oregon, Providence offers exceptional work environments and unparalleled career opportunities.
The Providence Experience begins each time our patients or their families have an encounter with a Providence team member and continues throughout their visit or stay. Whether you provide direct or indirect patient care, we want our patients to feel that they are in a welcoming place where they can be comfortable and free from anxiety. Our employees create the Providence Experience through simple, caring behaviors such as acknowledging and welcoming each visitor, introducing ourselves and Providence, addressing people by name, providing the duration of estimated wait times and updating frequently if timelines change, explaining situations in a way that puts patients at ease, carefully listening to their concerns, and always thanking people for trusting Providence for their healthcare needs. At Providence, our quality vision is simple,
"Providence will provide the best care and service to every person, every time."

Providence is consistently ranked among the top 100 companies to work for in Oregon. It is also home to two of our award-winning Magnet medical centers. Providence hospitals and clinics are located in numerous areas, ranging from the Columbia Gorge to the wine country to sunny southern Oregon to charming coastal communities to the urban setting of Portland. If you want a vibrant lifestyle while working with a team highly committed to the art of healing, choose from our many options in Oregon.
MA, Certified MA, CMA Portland, Westside, Eastside, NE Portland, SE Portland, SW Portland, N Portland, Lloyd district, pearl district, Beaverton, Tanasbourne, Hillsboro, Orenco, Forest Grove, Beaverton, Murrayhill, Tigard, Tualatin, Wilsonville, Canby, Molalla, Aurora, Lake Oswego, Bridgeport, downtown, Gresham, Clackamas, Oregon City, Milwaukie, Troutdale, Gateway, Sunnyside, Fairview, Rockwood, Damascus, Estacada, Woodburn, Sherwood, Newberg, McMinnville, Dayton, Amity, Dundee, St. Paul, Beavercreek, sandy, Vancouver, battleground, Camas, Happy Valley, West Linn
Our Mission As expressions of God's healing love, witnessed through the ministry of Jesus, we are steadfast in serving all, especially those who are poor and vulnerable.
About Us Providence Health & Services is a not-for-profit Catholic network of hospitals, care centers, health plans, physicians, clinics, home health care and services guided by a Mission of caring the Sisters of Providence began over 160 years ago.Providence is proud to be an Equal Opportunity Employer. Providence does not discriminate on the basis of race, color, gender, disability, veteran, military status, religion, age, creed, national origin, sexual identity or expression,sexual orientation, marital status, genetic information, or any other basis prohibited by local, state, or federal law.