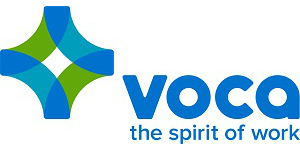 Certified Medical And Nursing Assistants at Voca
Grand rapids, MI
Voca Health 
has immediate openings available for Certified Nursing Assistants, Medical Assistants, EMTs, or Patient Care Technician  professionals in
Grand Rapids, MI
!  
If you are a certified Medical Assistant, Nursing Assistant, Patient Care Technician, Home Health Aid, or have experience working in a clinical or hospital setting this a great way to pick up additional work! 
Assignment Details Job Description:
This project is needed to be at the front line of COVID-19 infection prevention at Manufacturer in Grand Rapids, MI! 
While working on this project, you will conduct temperature checks and basic health screening questions on workers for our client before they enter the facility every day.
Anyone with a temperature greater than 100.4 degrees will require additional screening that will be reported.
The facility operates on a 24/7 basis, so there are multiple shifts outlined below with peak times emphasized due to workers starting shifts.
There will still be a lower flow of visitors that continue to arrive throughout the day that will need to be checked, even if they aren' t employees.
The screenings will take place in a tent outside of the facility that will be stocked with the essentials (infared thermometers, N-95 masks, goggles, gowns, and gloves).
You will need to bring weather appropriate clothing to ensure you are comfortable.
Qualifications
Past or present certification as a Nursing Assistant, Medical Assistant, Patient Care Technician, EMT, ER Technician, Home Health Aid, Ortho Tech, ect 
Shift
Monday-Friday 4a-8: 30a
Saturday 4a-5: 30a
Voca: The Spirit of Work
IND-HC