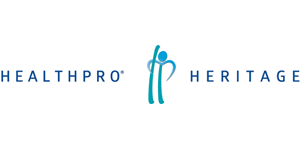 Certified Occupational Therapy Assistant at Heritage Healthcare, Inc.
Austin, TX
Job Title
Certified Occupational Therapy Assistant
Location
TX - Austin
Requisition Number
25107
Employment Type
PRN
Percentage of Travel
26-50
Job Responsibilities
Contact: Rita Kacal. 888 531 8801. Email- rkacal@healthpro-rehab.com

We hire people who share our vision, who work diligently and provide the kind of care that will help change patient's lives for the better. As an Associate, your dedication and commitment deserve respect and recognition.

If you're looking for a career and straightforward and realistic 'care' expectations, maybe it's time to look at our company.

The Certified Occupational Therapy Assistant (C.O.T.A.) is a skilled technical worker who performs direct resident care activities under the clinical supervision of the Occupational Therapist.
Experience/Education Required
Graduate of an approved Occupational Therapy Assistant program. Current license or eligible for license under statutes in the state of practice.
We are an Equal Opportunity/Affirmative Action Employer.