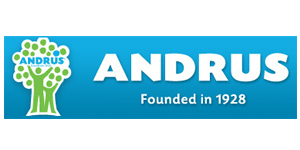 Campus Safety Officer at ANDRUS
Yonkers, NY 10701
ANDRUS nurtures social and emotional well-being in children and their families by delivering a broad range of vital services and by providing research, training and innovative program models that promote standards of excellence for professional performance in and beyond our service community.
Campus Safety Officers are responsible for security and access control for our Main Campus. Under the direction of the Director of Facilities and with the support of the Facilities Department, the Campus Safety Officers monitor the front gate, monitoring of our exterior security cameras, and provides access and direction, instruction, and a professional demeanor to children, staff, vendors, guests, and families. Campus Safety Officers must have and maintain qualified New York State Security Officers License.
The Part Time Campus Safety Officer will be working 11pm to 7am, Saturday & Sunday, with some flexibility based on program needs, extreme weather conditions, or emergency situations.
The qualified candidate will possess:
High School Diploma or G.E.D. equivalent
Some

Security/Law

Enforcement experience

Excellent customer service and communication skills

A working knowledge of corporate environments

Must be proactive in managing and addressing all client and visitor requests and concerns

Must be valid New York State licensed Security Officer in good standing, must maintain annual state certifications, along with agency drug screening process, and comprehensive background check prior to employment

Good Oral and Written Communication Skills

Interfaces with local law enforcement and security agencies as needed

Aptitude for operation of basic computer and communication equipment, including walkie-talkies, and live-feed monitoring of security cameras

Compose and complete timely professional reports

Should be flexible to attend job-related training courses and expand skill set as needed

Ability to adhere to our organization's core values

Physical requirements:

lift

reach

lug

walk

climb stairs

Bend

Stand and patrol security perimeter for long periods of time
For consideration, please send a cover letter and resume to HR-JP Department at 1156 North Broadway, Yonkers, NY 10701 or email andrusjobs@jdam.org or fax 914-965-3883.

ANDRUS is an Equal Opportunity Employer.