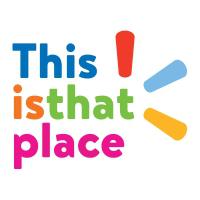 Certified Pharmacy Technician at Walmart
Mooresville, NC 28115
Certified Pharmacy Technician
Full Time and Part Time
You'll discover more than a job at Walmart. This is a place where you can really make a difference in the lives of our customers, as well as your own. Come see how working at Walmart can unlock a world of possibilities.
Your Mooresville, NC Walmart Neighborhood Market is hiring Pharmacy Technicians!
What you'll do at Walmart Stores
We're looking for skilled individuals who are knowledgeable, professional and above all, committed to giving our customers the highest level of service. Do you want to help people and make a difference? Our pharmacy technicians are dedicated to providing quality care to patients when they need it most.
Duties and Responsibilities
Process OTC orders, fill prescriptions, and complete all required documentation
Provide excellent customer service
Maintain Pharmacy presentation by ensuring shelves are full, clean, and signed appropriately
Receive and stock merchandise within the Pharmacy
Minimum Qualifications
Must meet state requirements to work as a Pharmacy Technician, such as minimum age, qualification, registration, certification, and/or licensure when required by the State Board of Pharmacy.
Must hold an active/valid national certification certificate issued by PTCB (PTCE) or NHA (ExCPT).
Apply at https://storejobs.wal-mart.com/HiringCenter
Walmart Neighborhood Market #4431
966 East Iredell, Mooresville, NC 28115
Phone: (704) 360-6119
Walmart, Inc. is an Equal Opportunity Employer – By Choice.