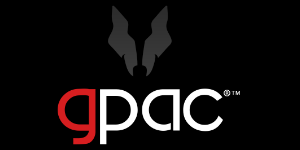 CFO/Controller at gpac
Grand Forks, ND
Job Description
A well-known and reputable organization in ND is looking to add a CFO/Controller to their team. This position is with an industry leader and will not be available long. Apply now for immediate consideration!
CFO/Controller Responsibilities:
Oversee all accounting operations
Oversee control systems and transaction-processing operations
Accounting policies and procedures
Other various accounting responsibilities
CFO/Controller Qualifications:
Strong background in accounting and agriculture
CPA is preferred but not a must
Strong communication skills and ability to work with a team
Experience with Microsoft Dynamics GP is preferred
CFO/Controller Compensation:
$110,000-$140,000+ DOE
Benefit package including health, dental, vision, 401k, vacation
Excellent work/life balance
Please contact Sean Dancey directly at (605)978-5472 or for more information on this position or any others that you may be interested in hearing about within the Agriculture industry.
GPAC (Growing People and Companies) is an award winning search firm specializing in placing quality professionals within multiple industries across the United States over the past 26 years. We are extremely competitive, client-focused and realize that our value is in our ability to deliver the right solutions at the right time.
Keywords: agronomy, agronomist, agronomic, grain, seed, chemical, fertilizer, applicator, recruiter, location, manager, sales, crop, field, scout, recommendations, agriculture, ag, cca, pca, elevator, co-op, cooperative, insurance, hail, adjuster, merchandiser, originator, origination, energy, fuel