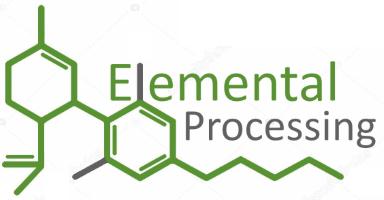 CFO at Elemental Processing
Lexington, KY 40511
POSITION SUMMARY:
We are a major area producer of CBD oil and related products and due to growth and expansion we are seeking an experienced CFO. The CFO reports to the CEO and is responsible for leading and managing the company's financial resources. The CFO collaborates with other senior leaders and plays a key role in the company's operational and financial success, and is accountable for the company's accounting, financial, technology and operations. As an independent company, the CFO's most critical role is strategic financial management.
KEY RESPONSIBILITIES:
• Lead the company's financial strategy to ensure strong financial support mechanisms exists for the company's strategic and operational initiatives
• Maintain current on accounting and financial management best practices pertinent to company operations
• Ensure operational and financial controls exist to protect the company's intangible and tangible assets
• Manage the budgeting and forecast processes
• Develop and monitor key performance metrics to support the company's strategy
• Provide CEO/Executive Team with tools to aid in the financial assessment of opportunities: CapEx, M&A, etc.
• Experience leading IT staff to plan, manage and/or upgrade enterprise technology Financial Information
• Oversee the issuance of financial information
• Design, implement and monitor an enterprise risk management process, including the identification of the company's principal risks
• Monitor all open legal issues involving the company, and legal issues affecting the industry
• Maintain relations with external auditors and appropriately implement their recommendations
• Manage cash flow planning process and ensure funds availability
• Arrange debt and equity financing, as necessary, to accomplish the company's strategy
• Represent the company when needed to investment bankers, investors, financial partners, financial institutions, public auditors, lawyers and officials
QUALIFICATIONS:
• Bachelor's degree in Finance or Accounting & MBA
• 5+ years minimum experience as a CFO in a fast-growing, mid-sized company
• Manufacturing experience a plus
If interested and qualified, please submit resume to employment@elementalprocessing.com.