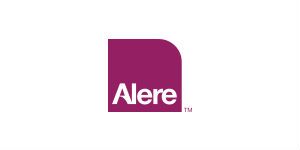 Channel Marketing Manager - Reference Labs at Alere, Inc
Pomona, CA
Description
REQ20020001
Qualifications
NA-USA-California-Pomona
DO WORKTHAT MATTERS

At Abbott,diverse ideas, perspectives, and expertise allow us to create the life-changingsolutions that help people live healthier lives. In 150 countries and withbusinesses spanning nutrition, diagnostics, medical devices, and brandedgeneric pharmaceuticals, Abbott offers you enormous opportunities to exploreyour interests and help you achieve your career and personal goals.
Abbott RapidDiagnostics (formerly Alere) is part of Abbott's Diagnostics family ofbusinesses, bringing together exceptional teams of experts and industry leadingtechnologies. The position of Channel Marketing Manager – Reference Labs withinour Toxicology Business Unit located in Pomona, CA. In thisrole, you will support our Commercial Vice President by focusing onstrategically focused marketing campaigns and tactics to help achieve yearlysales and margin plans.
RESPONSIBILITIES:
Represent voice of businessmarketing requirements upstream and down stream
Actively participate in yearlyGlobal marketing plan development cycle and execution strategies
Build compelling value propositionsand train and support the sales organization on content delivery
Assess and present business casesfor portfolio expansion products and services
Competitive assessment and tacticsto differentiate and best position the business
Key opinion leader for developmentand life cycle management
Actively participate in industryled coalitions and review boards and workshops

BASICQUALIFICATIONS:
Bachelor's Degree (BSc or BA)required
Minimum of 5 years in down-streamchannel marketing
PREFERREDQUALIFICATIONS:
Secondary degree is preferred (EX:MBA, MSc, PhD., etc.)
Ideally experience in Toxicologymarketing
Product portfolio management ofvalue >%2450MM USD
Total available market experienceof >%24500MM USD
Successful experience of productlaunches
Experience of business developmentand implementation of growth strategies
Key opinion leader and customertestimony life cycle management
Sales and marketing automationknowledge
Team leadership and management withor without direct reports
Strong interpersonal skills
Project management experience
COMPETENCIES:
Teamwork, customer focus, andachieving results ethically

About Abbott
At Abbott, we're committed to helping people live their bestpossible life through the power of health. For more than 125 years, we'vebrought new products and technologies to the world -- in nutrition,diagnostics, medical devices and branded generic pharmaceuticals -- that createmore possibilities for more people at all stages of life. Today, 99,000 of usare working to help people live not just longer, but better, in the more than150 countries we serve.

An equal opportunity employer, Abbott welcomes andencourages diversity in our workforce. We provide reasonable accommodation toqualified individuals with disabilities. To request accommodation, please sendan email to MyRecruiter@alere.com.

Sales and Marketingfalse211577