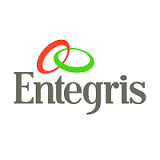 Chemical Process Engineer at Entegris
Burnet, TX
Company Overview and Values
Why work at Entegris?Lead. Inspire. Innovate. Define Your Future.Not everyone who works for a global company shares the same background, experiences and perspectives. We leverage the differences of our employees to bring new ideas to the table. Every employee throughout the company is encouraged to share input on projects and initiatives. Our decision making process is truly a collaborative effort as we realize there are leaders at every level of the organization.We put our values at the core of how we operate as an organization — not just when it's convenient, but in a lasting and meaningful way. We want the time and energy you spend here to have a positive impact on your life inside and outside of the office.
Entegris is a values-driven culture and our employees rally around our core PACE values:PeopleAccountability
CreativityExcellence
The Role
Entegris is seeking a highly motivated Chemical Process Engineer who thrives in a fast-paced environment where safety, quality and continuous improvement are paramount. You will be a key player on a dynamic, skilled team whose objective is to sustain and continuously improve specialty chemical processes used in semiconductor manufacturing. Our specialty chemicals enable our customers to build high performance semiconductor products.
In this role you will
Drive a "Safety First" culture by performing equipment, process, and behavioral audits and recommending/implementing solutions to risks;
Contribute to the direction of the department in partnership with other members of the team and leadership;
Develop/own strategies and lead projects to expand manufacturing capacity on legacy products/processes or implement continuous improvements to existing systems to reduce variation and cost and increase product yields;
Submit capital investment requests with supporting business case justifications and drive the execution of capital projects;
Be acutely aware of highest impact issues/threats to the manufacturing line and relentlessly drive resolution with a strong sense of urgency and integrity;
Troubleshoot manufacturing issues as they arise from internal/external customer concerns and mentor at all levels to influence learning of factory personnel;
Actively use and lead the Root Cause Analysis (RCA) and Failure Mode and Effects Analysis (FMEA) processes for significant failures to prevent reoccurrence;
Track and report Key Performance Indicators (KPIs) and key initiatives;
Create required documentation for new/modified equipment and processes including design documentation, process flows, and recipes;
Update, standardize, and consolidate existing documentation of processes including clear and accurate work instructions for manufacturing operators on process operations;
Traits we believe make a strong candidate
Minimum Qualifications:
Bachelor or Master of Science degree in Mechanical or Chemical Engineering with experience in operations, maintenance, troubleshooting, and continuous improvement of equipment that supports semiconductor-grade chemical synthesis, purification and packaging. Examples include:

Fume hoods & Sinks
Waste disposal lines and monitoring systems
Sump pumps
Waste tanks
Scrubbers, chillers, and water heaters
Process gas/solvent lines and monitoring systems
Process gas heaters
DI water generation
PLC panels
Exhaust fans, air handling units, HVAC;

Demonstrated leadership ability to create a positive environment in all situations, build mentor/mentee relationships at all levels of the department, and maintain productive relationships across departmental lines;
Proven experience with PFDs, P&IDs, Control Logic Diagrams, Instrumentation Selection, Valve and Line Sizing, and ERPs;
Experience with FMEA or other risk-based methods;
Ability to present technical data to all levels of the organization and external customers;
Accessible by laptop computer and cell phone for occasional use during off hours;
Proficient with Microsoft Office (Word, Excel, PowerPoint);
Ability to lift and/or move up to 50 pounds and wear PPE as necessary;
Ability to ascend/descend stairs to access works areas, position self to access equipment requiring inspection.
Ability to travel domestically and/or internationally to support of various engineering projects/escalations.
Desired Qualifications:
Experience with ISO quality standards, management-of-change for product/process control, chemical compatibility studies;
Familiarity with waste management and environmental regulation compliance, and corrosive material handling/storage;
Familiarity with cleanroom protocol;
Working knowledge of applicable design and transportation codes and regulations covering the design of containers;
SAP experience;
Experience with AutoCAD/Solidworks or similar.
Your success will be measured by
Tenacity to drive processes/products to world class performance in a timely manner;
Professionalism, integrity and high-degree of accountability;
Ability to collaborate with individuals at all levels within the organization;
Ability to leverage technical knowledge and tools to drive continuous improvement;
Drive to create new solutions and inspire others – Influence positive change.
What we offer:
Our total rewards package goes above and beyond just a paycheck. Whether you're looking to build your career, improve your health, or protect your wealth, we offer generous benefits to help you achieve your goals.
Very Competitive total compensation plans.
A 401(K) plan to help you plan for your future with an impressive employer match that's all yours- no vesting!
Great health, dental and vision insurance packages to fit your needs to ensure you're happy and healthy.
A progressive PTO policy that empowers our employees to take the time they need to recharge!
At Entegris we are committed to providing equal opportunity to all employees and applicants. Our policy is to recruit, hire, train, and reward employees for their individual abilities, achievements and experience without regard to race, color, religion, sexual orientation, age, national origin, disability, marital or military status.
#LI-JL1
ENT789