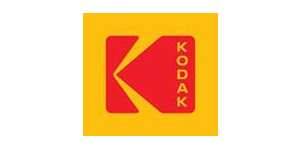 Chemical Process Engineer at Kodak Limited
Rochester, NY
Kodak is Hiring!
We are looking for an entry-level
Chemical Process Engineer
to join our Brand, Film and Imaging Division in Rochester, NY. In this role, you will be located in Eastman Business Park in the Wide Roll Film Manufacturing department. The principle responsibility for this position is to provide chemical engineering project and day-to-day support within the components manufacturing and film coating operations. This engineering position will frequently participate in:
Troubleshooting of quality-related issues
Reliability-driven process and equipment changes
Capital projects related to capability enhancements
Projects designed to address equipment obsolescence
Kodak offers a unique opportunity to contribute to the revitalization of an iconic global company. We combine the strength of a brand that is recognized and beloved around the world with the excitement and entrepreneurial spirit of a start-up. We are stable, profitable, optimistic about the future and looking for professionals with energy, ideas and ambition to help us take next steps in completing our transformation. We're building a culture which values creativity in all its forms, having a global perspective, a focus on sustainability, and the kind of trust that enables us to succeed by taking calculated risks. Kodak has a rich heritage of leadership and innovation, but is also, in many ways, still inventing itself. At this stage of our comeback, Kodak is truly a place where you can make a difference.
Required Skills/Experience:
Bachelor's degree in Chemical Engineering
Demonstrated ability (through work experience or academic education) to utilize chemical engineering skills across multiple concurrently active projects
A strong work ethic, high motivation, and ability to be mentored
Demonstrated ability to plan, organize, schedule, and direct projects and tasks
Demonstrated ability to trouble-shoot issues and assist in root-cause analysis techniques
Strong interest in hands-on experience with multi-generational equipment
Prioritized skill requirements:
Chemical process design and fluid flow experience
Self-starter and independently motivated
Adaptable to changing conditions and priorities
Ability to work well with other process engineers, skilled trades experts, and product development staff
Aptitude for learning and applying principles associated with health, safety, and environmental controls and monitoring equipment
Good communication skills, both verbal and written
Ability to adhere to manufacturing process procedures and personnel safety principles
Knowledge and/or education related to process instrumentation controls, programmable logic control systems, chemical reaction principles, flow control, mixing, and heat transfer equipment a plus