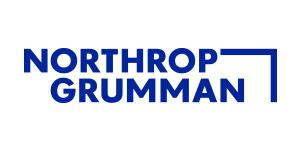 Chemistry Laboratories Manager (Manager Engineering) 2 at Northrop Grumman Corporation
Redondo Beach, CA
Job Description
Engineering
Embark on a career putting innovative, reliable, and agile products and ideas into orbit, and beyond. Northrop Grumman has opportunities waiting for you that play a vital role in human space exploration, national defense, and scientific discovery, supporting multiple programs across the universe. With us, you'll discover a culture of curiosity and collaboration that will have you Defining Possible from the day you start. Our space systems connect and protect millions of people on earth every day, now and for the future. Explore your future and launch your career today.
Northrop Grumman, Strategic Space Systems Division, has an opening for an Manager Engineering2, to joinour team of highly qualified and diverse individuals. This position will be located in Redondo Beach, California.
As a leader, you always act with integrity, and the highest ethical standards characterize everything you do. You enable your team to achieve predictable and balanced results, while satisfying the needs of internal and external partners. You treat all people with respect, and you model personal growth and continuous development. You know how to build an inclusive environment that attracts, retains, and inspires a diverse and engaged team. You develop trusted and valued customer relationships and communicate effectively, so that people throughout the organization feel engaged and connected to their work. You deliver excellence, strive for continuous improvement and respond vigorously to change. You ensure that your team has the information and tools needed to perform at their best. You demonstrate our committed pursuit of applying innovation to meet the requirements of our customer. You develop and execute strategies that result in sustainable value creation that delivers measurable results.
If this is YOU…keep reading!
Manages the Northrop Grumman Chemistry Laboratory Section. Responsible for the direct supervision oftwenty eightchemists, engineers and interns, establishing employee goals and providing feedback on a frequent basis. Responsible for providing objective-oriented direction, utilizing management guidelines & general policies.Manages a state of the art aerospace chemistry lab and experimental test facility. The chemistry lab exists to fulfill analytical chemistry needs and facilitate problem and failure solution. The experimental test facility exists to advance the prototyping of concepts. Works with employees to develop experimental approaches to solve aerospace problems, provides technical guidance and establishes analytical costs and schedules. Reviews reports and results generated by section. Responsible for safely maintaining the operational capability of the lab, staffing, and employee development. Is the primary interface between project personnel and lab analysis.
To learn more about our hiring process for manager positions, please view our "Selecting the Best Qualified Managers"
video:


#LosAngelesSpace