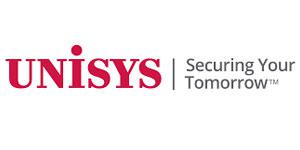 Chief Data Scientist/ Chief of Analytics at Unisys Corporation
Washington, DC
Job Description
We are currently seeking a motivated, career and customer oriented Chief Data Scientist/ Chief of Analytics to join our team to begin an exciting and challenging career with Unisys Federal Systems.
Job description:
Conducts research, experimentation, and implementation of the DA/BI capabilities for the Navy Maintenance environment. Responsible for all planning, execution and reporting. Works to ensure the solution data sets are high quality, consistent, and trustworthy, and ensures the Data management and Data administration products/services support evidence-based decision-making.


Requirements
Required Qualifications:
Secret Clearance
Five (5) years of specialized experience in data science, data analysis, analytics/machine learning/artificial intelligence development, operations (research) analysis, intelligence, BI, or similar functions
In addition to the above, one (1) year of experience as a Chief Data Scientist, Chief of Analytics, Chief Data/Analytics Officer, or equivalent
Master's Degree in engineering from an ABET accredited university or college, or in a scientific, statistics, or mathematics discipline from an accredited institution.

Desired Qualifications:
Per DODM 5200.02 , as an IT-1 position, requires ability to receive a favorable adjudication of SSBI or SSBI-PR
Demonstrated ability to analyze complex issues and provide concise analysis
Ability to work within small groups and brief findings to senior personnel
Excellent command of oral and written English language
Ability to write complex reports in a clear and precise fashion
Ability to assess potential data sources (internal and external), design a plan to integrate, centralize, and maintain them to ensure users have access to critical information in the right place, at the right time
Collaborative team builder
About Unisys
Do you have what it takes to be mission critical?

Your skills and experience could be mission critical for our Unisys team supporting the Federal Government in their mission to protect and defend our nation, and transform the way government agencies manage information and improve responsiveness to their customers.  As a member of our diverse team, you'll gain valuable career-enhancing experience as we support the design, development, testing, implementation, training, and maintenance of our federal government's critical systems.

Apply today to become mission critical and help our nation meet the growing need for IT security, improved infrastructure, big data, and advanced analytics.

Unisys is a global information technology company that solves complex IT challenges at the intersection of modern and mission critical. We work with many of the world's largest companies and government organizations to secure and keep their mission-critical operations running at peak performance; streamline and transform their data centers; enhance support to their end users and constituents; and modernize their enterprise applications. We do this while protecting and building on their legacy IT investments. Our offerings include outsourcing and managed services, systems integration and consulting services, high-end server technology, cybersecurity and cloud management software, and maintenance and support services. Unisys has more than 23,000 employees serving clients around the world.

Unisys offers a very competitive benefits package including health insurance coverage from first day of employment, a 401k with an immediately vested company match, vacation and educational benefits. To learn more about Unisys visit us at www.Unisys.com.
Unisys is an Equal Opportunity Employer – Minorities/Females/ Veterans/Individuals with Disabilities/ Sexual Orientation/Gender Identity

#FED#
Req ID =
2019-7319